Interview with Miquel Blanchart, European Long Distance Triathlon Champion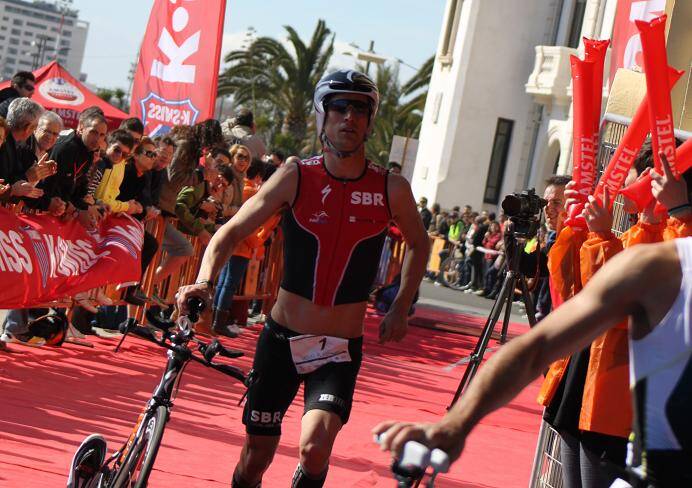 "EXTREME MAN GETXO, it is an idyllic place, in addition the Basque Country turns to this type of triathlon events and I love competing there"
Less than three months before the Basque Country hosts one of the most spectacular triathlons of 2012, Extreme Man Getxo, the Extreme Man organization has been able to interview Miquel Blanchart, current European Long Distance Triathlon champion who will share the start with "The greats" of long distance of the moment such as François Chabaud and Oliver Marceau, among other representative triathletes.
Miquel How is 2012 presented? 2012 is proposed as an introduction to IM distance, already definitely. My three goals for 2012 are: Roth, which will also be the European Championship, the LD Vitoria World Cup and Challenge BCN-Maresme. Of course, there are other very important tests for me, such as last weekend in Valencia, where I was runner-up in Spain and Extreman de Getxo, as well as the Half Challenge at the end of September.
Why Extreme Man Getxo? What makes it special?
Getxo is a test that is going very well for me as I prepare for my big events, the cycling circuit is very attractive, and it fits perfectly with my bike characteristics. Also, of course, it is an idyllic place, and in addition the Basque Country turns to these events and I love it.
Seeing great international triathletes compete makes Extreme Man Getxo promises to be spectacular and your parts among the favorites. How do you see the possibilities of achieving this first place on the podium? Do you think it can be fought in any of the three segments? What do you think is your strong point? I do not think it is a favorite, there will be very good triathletes in this competition, and what is certain is that the show is served. The test will be very close, and from what I see difficult to achieve victory. My strong point is in the running segment, so I will fight until the last moment.
Are you planning to compete in more Extreme Man events this year?
It is clear that Extreman is positioning itself in the LD tests, this year it will have several appointments, Salou, Narbone (France) and Menorca, I am sure that I will compete in more than one.
This is a test that is attracting from the international elite to the popular triathlete, such as the federated, who come to enjoy a medium-distance circuit in a spectacular environment, such as the Basque Country and which is also the cradle of great long-distance triathletes. distance from the moment.
For those who do not want to miss it, but arrive fair with training, Extreme Man will also offer the option of "relays", which may be made up of two or three people and where each of the athletes will perform a segment. You still have time!
The spectacular Getxo circuit, The mythical Salou appointment, the places of Narbone (France) and the Paradise Island of Menorca await you, enter: http://www.extreme-man.com