Triathlon News
Mario Mola «I think it's not fair that we talk about a world championship one day»
"It is not fair to equate it to a World Cup like the one we have had in recent years"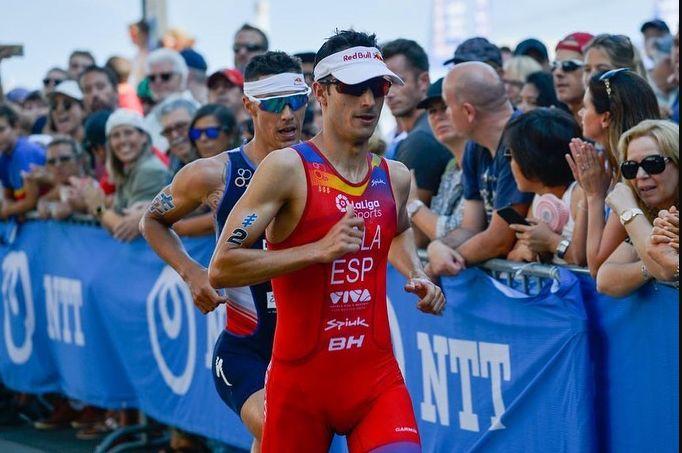 The triple world champion of triathlon, the Spanish Mario Mola and runner-up in 2019 will participate this weekend in the WTS Hamburg which will also be the 2020 Triathlon World Championship.
In an interview published by Balearic chronicle, Mario comments on how he faces the test and what his next goals will be.
How do you see the World Cup one day away?
There is an opportunity to compete and that is the important thing. I think it is not fair that we talk about a one-day world championship when there has been relatively little foresight regarding the race; and I consider that there are many people who have not been able to train in the best conditions, there are even people who will not be able to be on the starting line.
I value positively that we can compete in an international event. That I think is good for everyone. But, without a doubt, it is not fair to equate it to a World Cup like the one we have had in recent years.
Were you surprised by the decision to do the World Cup in this way?
Of course I was surprised.
On other occasions, apart from the World Cup, there has been a world championship in sprint distance; And I think it is not the most appropriate thing to try to equate it to the world championship that we have had so far, which in the last ten or eleven years has been the 'World Series'.
The test is held on sprint distance, do you think it benefits you?
It is true that Hamburg is a test that I am usually good at; and in the sprint distance they are tests in which I have defended myself well. But hey, it's a different year and in which we all start from scratch.
So I go with the same ambition and desire with which I presented myself in previous years at the start; and of course with the intention of taking a good test, which is the main interest and motivation.
How do you feel after having achieved the minimum and the Balearic record in 5.000?
The uncertainty in races, or at least in triathlon, where it has been difficult for us to see the defined calendar, we have chosen to look for different objectives, which at least help us stay connected to the season.
And the fact of being here, in Mallorca, has allowed me to run 3.000 on the track. And then there was the opportunity to run in Castellón, last Monday. It was a very good experience, I felt very well and I enjoyed running, which is the important thing. And I hope it suits me for these races.
Of course, the fact of beating the Balearic record (of 5.000) is something that fills me with pride. It was something that I did not imagine, I did not expect to be able to attack that record this year. But it was one more incentive, being on the starting line and trying to give one hundred percent. And I am very happy about it.
Will this World Cup be a more open test? There will be many absences due to restrictions
I hope that, as always, those who have shown themselves capable of competing in any race, be it in Olympic distance or sprint, will be ahead.
We are used to it by now, but we cannot forget that there are important people such as Australians, New Zealanders and perhaps an American who will not be able to travel and will not be able to be.
And of course, this always affects the race. And it really is a shame that they will not be able to start.
Who will be the main rivals in Hamburg?
I hope that those who have shown to be at a good level will continue to be there. And of course it is a great opportunity for younger people to get into the fight for the first places.
In the end we have the experience of the previous weekend in (the Grand Prix of) France. We know that the Norwegians are going to be fine; the Belgian colleagues are fine; (the French) Vincent Luis (last world champion) did not compete, but we know that in sprint distance he is very strong.
And I trust the group of Spaniards that will be there, with (the Talaverano) Fernando (Alarza), (the Galician Antonio) Serrat, (the Valencian) Roberto Sánchez Mantecón ... I think that any of them will be in a position to fight for those first places.
Do you think it is a good option to celebrate the World Cup in just one day?
The fact that there is a test at the international level is very positive, that it can even be valued that there is a world championship in sprint distance, so crowning at least one world champion this year I can understand it, but, taking into account that there are going to be people who will not be able to be there, I insist that it is not comparable to the world championship that we have had in recent years.
What plans do you have for the rest of the season?
My idea is to be in Madrid on September 12 or 13, to play the 5.000 championship in Spain.
And from there, I think we still have some test of the World Cup, in Italy, in mid-October; some test of the French Grand Prix in early October, too… let's see.
Hopefully everything is maintained and that we can continue with the calendar. But now we have to focus on the present. And, a month from now, everything seems very far away, still.