Vanessa Huesa, one year at the helm of the Valencian Community Triathlon Federation
The Federation has just launched its own podcast and Vanessa has opened the section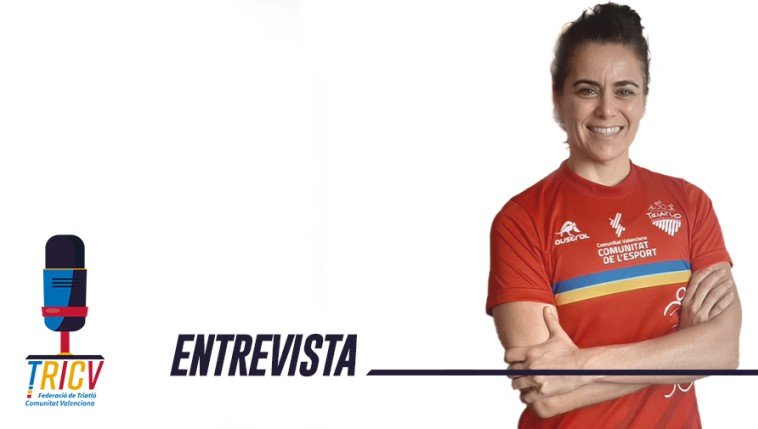 La Triathlon Federation of the Valencian Community It does not stop, despite the complicated year we are experiencing due to the COVID-19 pandemic, and continues to promote the promotion of triathlon in the Community, paving the way for new proposals and projects within the broad framework of federative management.
In this line, just launched a podcast of his own which intends to become a triathlon speaker in the Region, and which will have the presence of federated, school children, clubs, organizers, volunteers, sports managers, collaborating institutions, as well as representative figures of national and international triathlon.
Vanessa Huesa opens the 'INTERVIEW' section
After a year in office, vanessa huesa, Technical Director and President of the FTCV, makes a positive assessment despite the reality she has had to face, undoubtedly unexpected as well as complicated for management in general in any field.
In this sense, and taking into account the break at a competitive level, the Federation has expanded its fields of action, seeking new projects for its federated and federated, adults and school children, in addition to continuing to work in the different lines of action that from the beginning, The President, together with her Board of Directors, set herself the objective.
«It is a personal and professional challenge, to which the difficulty of the pandemic has been added, with 3 new lines of action: the promotion of our paratriathlon, the promotion of triathlon in women at all levels: school, amateur, university ... and the promotion of sustainability«.
Promotion of paratriathlon, commitment to women and promotion of sustainability
Regarding the future and thinking about 2021, Vanessa Huesa showed her interest in continuing to work on the lines initially set. "May the impact of our events be less and less.
We will take measures with the tests that the Federation manages directly, as well as give the clubs that organize tests the necessary tools to implement those measures and make triathlon more sustainable.".
On the side of Paratriathlon, "We want people who do not know triathlon to know and practice it and together with the Paratriathlon Commission we will try to increase the number of licenses and that people with different capacities practice the sport.
Furthermore, we want women to have a greater presence in the field of sport.
We have many coaches in grassroots sports, but it is more difficult to find coaches dedicated to sports performance. So this is a long-term challenge".
"As for the present, we are in a moment of empathy with the situation, we can practice sport despite the limitations of the facilities, in our case the pool.
We have to be consistent with the situation. It is time to practice sports on an individual level and be responsible.
The idea is to be able to resume the calendar when possible and give that option of practicing individual sports, clubs, teams and of course those relay events that we like so much".
The podcast will have a fortnightly periodicity. You can register in IVOOX to follow the profile and listen to it