Triathlon News
Can you run a mile at 2:31 like Cheptegei?
If you try, you will be eligible for a prize to see the challenge live
On October 7, the Estadi del Túria will host the NN Valencia World Record Day, a day in which the athlete Joshua Cheptegei will try to beat the best mark in the history of the 10.000 meters
Cheptegei He will try to leave the clock below the current record that is in the hands of Kenenisa Bekele with 26: 17.53.
Cheptegei of the NN Running Team is the current world record 5.000 meters, a distance covered in 12: 35.36.
The race partials
To break the 5.000-meter record, his partials every thousand meters were as follows:
1st km: 2: 31
2nd km: 2: 31 (5: 03)
3st km: 2:31 (7:35)
4nd km: 2: 30 (10: 05)
5th km: 2: 29 (12: 35)
Can you run at Cheptegei's speed?
The Circuit 5K will be marked every 100 meters and every kilometer point (km 1, km 2,…), so there will be five partials (P1, P2,…) in each of the two directions.
Also The time in which Cheptegei would complete each of these partials has been marked of a kilometer to beat his record of 5.000m.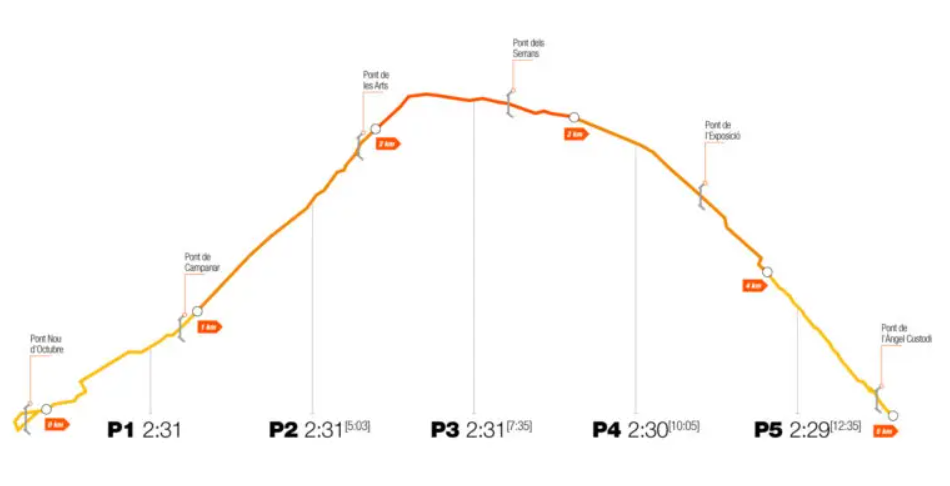 At the end of every 1.000 meter stretch there will be a signal nearby where you can check if you have approached their brand.
Now it's your turn. Put the chrono to zero, remember to mark each 'split' and ... Let's run!
How to participate in the contest?
Run at least one partial of those that are marked in the Circuit 5K
Upload a photo with the results in which appears or geolocate the Circuit5K to Twitter or Instagram profile (not Stories). It doesn't matter if you get it or not!
Tag @VCRunning and add the hashtag # RetoCircuit5K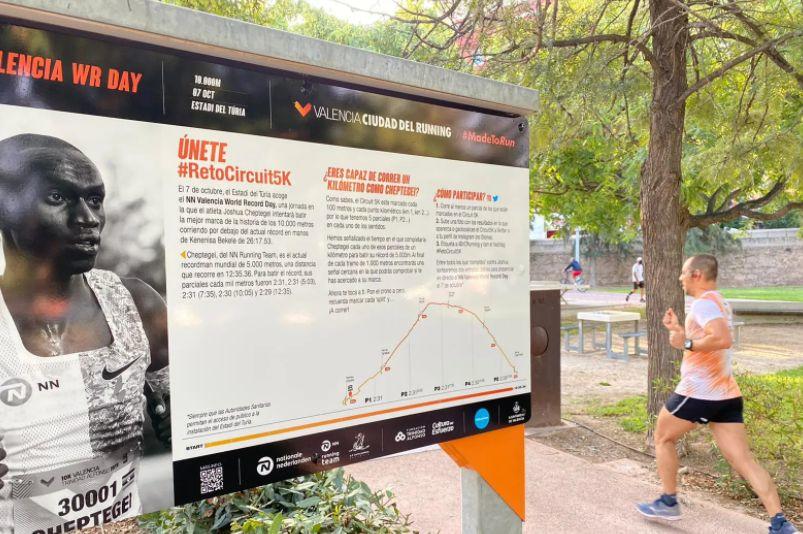 Which is the prize?
Among all of you who 'compete' against Joshua, we will draw two double tickets to witness the NN Valencia World Record Day live on October 7 (provided that the Health Authorities allow public access to the Estadi del Turia facility).