Erik Merino fourth at the Vercorsman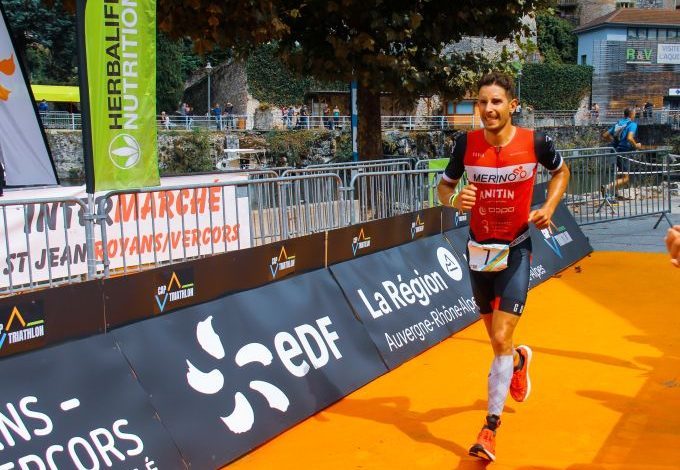 triathlete Erik Merino (Club Triatló Granollers) competed last Sunday, August 30, in the first edition of the Vercorsman Triathlon, in Saint-Nazaire-en-Royans (French Alps)
The test, which had a total of 300 triathletes, began with 2.200m of swimming in the La Bourne river with a water temperature of 14Cº. Despite the cold, Erik stayed in front and came out of the water in tenth position just over two minutes behind the leaders.
Next, 120 kilometers of cycling under heavy rain and with an ambient temperature of 5ºC. The one from Muntanyola recovered positions to place third place, on a very demanding circuit with more than 3.000m of accumulated positive elevation gain and with very adverse weather conditions due to fog and poor visibility.
In the last leg of the running race, Erik started the half marathon in second position but a few meters after starting he was overtaken by the Belgian (and final winner) Diego Van Looy.
He stayed in third position until the final kilometers, where Timothy Van Houten caught him. At the end the Muntanyola finished fourth with a total time of 6:09:30.
In a post-race statement he told us: "It was a very tough race due to the conditions and the terrain, but I am satisfied with how I managed it, a pity to lose the podium at the end but this will make us stronger."
More information: http://vercorsman.com