It's your chance, a relay triathlon on triathlon day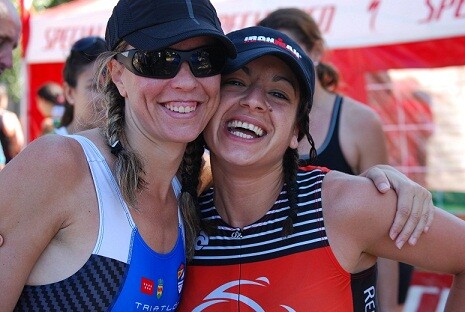 Next Saturday, October 1, the third edition of the triathlon day and the fourth of the women's triathlon will be held at the Madrid country house. It is a unique opportunity for 3 of your friends to participate in a relay triathlon.
What does it consist of? This test is like participating in an individual triathlon with the difference that it is competed by teams of three people adding the time invested in each partial for the final classification.
Each of the team members will have to do a segment of the competition, that is, the first member of the team will swim 750 meters, the second 20 kilometers of cycling and finally the third member will have to cover 5 km of running.
There is not much time left, so convince your friends, participate and enjoy this great race that is the day of the triathlon in Madrid.
All the information about the test can be found at the following address: http://www.triatlonmadrid.org.es/?seccion=navegacion&nodo=d640745412839bca586d48288d6cd9b9&d=1&m=10&y=2011&show=dia
The inscriptions are made from: www.inscripcionestrimadrid.es