Spain gets 2 podiums in the Belgrade Junior Triathlon European Cup
It was this morning at the European Cup held in Belgrade.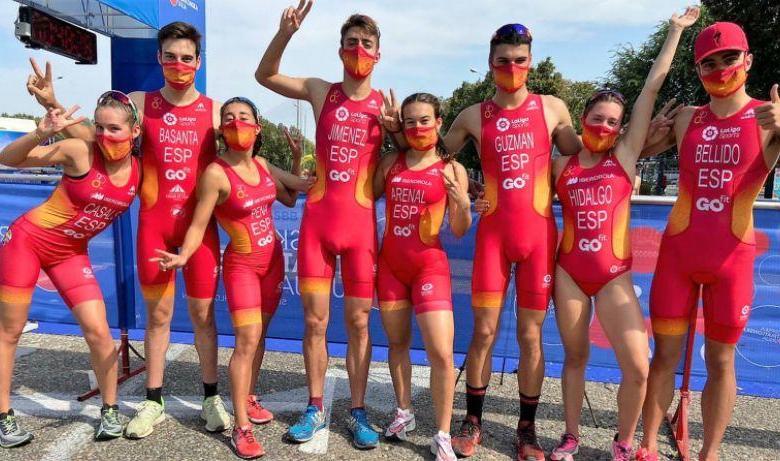 Igor Bellido (1º), Stephen Basanta (2º) and Miguel Guzman (3rd) on the men's podium and Maria Casals, Elsa Pena e Irenal Arenal, in the feminine
The Spanish triathlon has lived a historic day in Belgrade, capital of Serbia, with the achievement of its first joint podium in the men's and women's categories in an international competition.
It was this morning at the Junior European Cup held in Belgrade.
The victories went to Igor Bellido and María Casals, and alongside them Elsa Pena and Iratxe Arenal, second and third respectively, and Esteban Basanta (2nd) and Miguel Guzmán (3rd) climbed to the podium.
Along with them also competed Jesús Jiménez, who finished 4th and Natalia Hidalgo, who was sixth, completing with all the participation of the Junior Triarmada in Belgrade.
The European Cup in Belgrade had the participation of eight countries, and although the situation we are experiencing with the pandemic had casualties from other nations, it serves as a sample for these young athletes who want to break into the international scene with force.