Fifth position for Spain in the European Championship in Munich 2022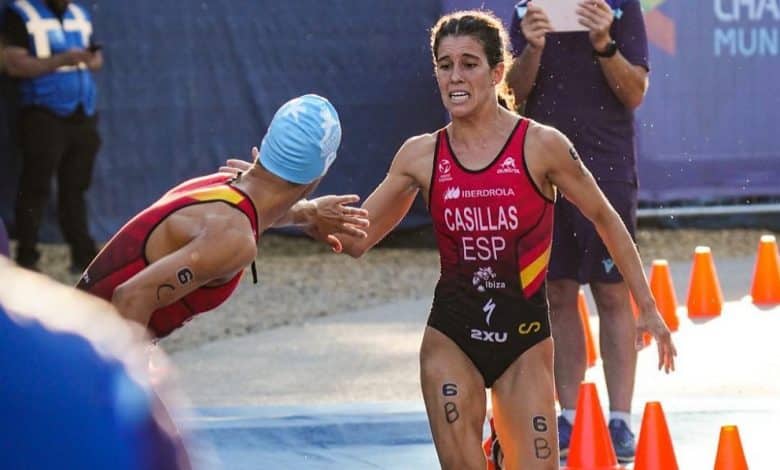 The Spanish triathlon team has achieved the fifth position in an exciting competition that has taken place in the European Championship in Munich this Sunday, August 14, 2022, with the test of Mixed Relay that put an end to the days of Triathlon in the European.
The mixed relay team was made up of Genis Grau, Miriam Casillas, Mario Mola y Anna Godoy.
The Catalan, Grau, after a hard-fought swim, managed to get out of the water very well positioned, giving the team the ease to not lose positions near the head of the race, led without any problem by the french team who has shown once again that they came very strong to the championship by winning the gold medal.
The silver has finally gone to him german team and the bronze medal for the Swiss team.
Spain has been left on the verge of fourth position after a hard-fought sprint by Anna Godoy who has not hesitated to take out her teeth against the Belgian triathlete who finally crossed the finish line just before her.
Miriam Casillas and Mario Mola have remained very stable, keeping their positions fighting for the team in the 2nd and 3rd posts.
A triumph for the triarmada that has tasted like gold after yesterday's day where the male elite had problems with swimming and did not achieve the desired objectives.