This 2020 marks 15 years of triathlon in Lisbon, Challenge Lisboa celebrates it in style
This year marks 15 years of celebration of the Triathlon in Lisbon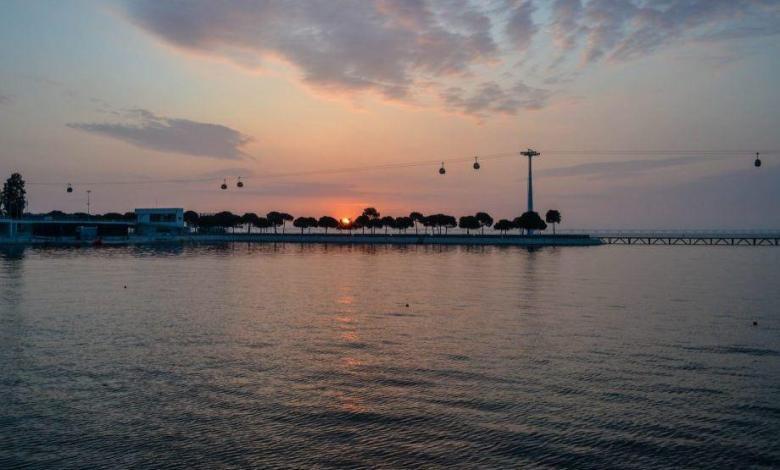 El Challenge Lisbon, formerly the Lisboa Triathlon, is one of the most international races on the calendar and an iconic race in Portugal and worldwide.
Lisbon has gathered about 15.000 participants from 78 different nations and hosts, on average, athletes from 40 to 45 different countries each year.
The test will be held on May 23, with the medium distance test, an Olympic triathlon, relay testing and a specific one for companies.
One of those tests with an "international" flavor
Challenge Lisbon It is a great race to experience that international flavor that can be lived in a few races.
The Spanish Navy has been since the first edition the most numerous in participation with more than 3.000 Spanish athletes in the last 15 years, competing in Lisbon.
The Airport 3 kilometers from the test
Lisbon airport It is literally 3 km from the place of the race. The official hotels, the main shopping centers, shops, restaurants are in the most modern and new part of the city, the Nations Park.
All these infrastructures make Lisbon the "Race closer to home for any athlete europeor »comment from the organization
The circuits that have this test do it ideal to make good marks or debut, and has a artificial lake where swimming will take place, It makes it the perfect place for any spectator to follow the athletes.
The cycling segment is at 100% cut to traffic and the running race is totally, which could be said to be one of the fastest medium distance tests in the world »
As for the weather the athletes will find in Lisbon, round the day of the test near the 26 degrees and above 19 in the water, which make it ideal to compete
The test offers Slots for The Championship
Lisbon is one of the first major races on the calendar, making it the perfect way to start the season and qualify for the Samorin Challenge World Championship.
They will celebrate it with a cake at the finish line
In 2020 the organization will celebrate its 15th anniversary with a big cake at the finish line! Participate and you can try it ?
Further information: http://challenge-lisboa.com/