This Sunday in Caspe the Spanish Championship of Triathlon Cros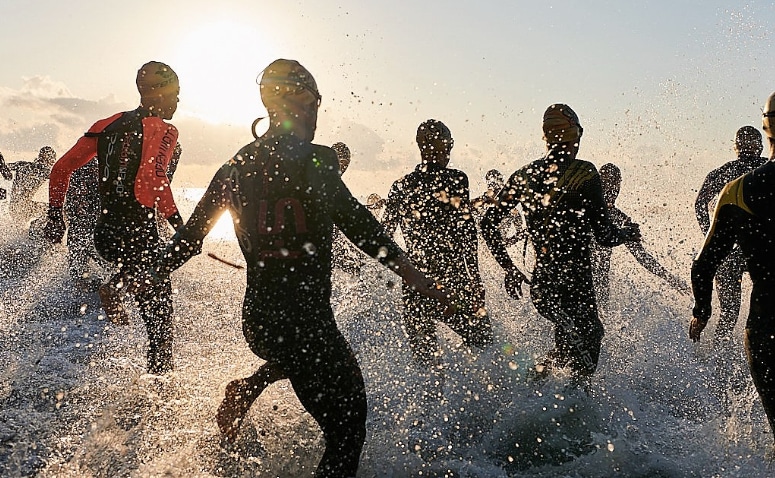 The title of champion of Spain in the different categories will be put into play on Sunday, starting at 9,00 am, in which participants will have to complete 1.000 meters of swimming, followed by 20 kilometers on a mountain bike, and will finish with six kilometers of running.
Among the main candidates for the national title in the men's category, the presence of Guillermo Bogas-Oliva (Valdemoro Triathlon), number 3 of the national ranking of 2011, and of numbers 1 and 2 of 2010, Víctor del Corral and Francisco Fernández-Cortés ( Leader Esproten Tritoledo) respectively, in addition to the Aragonese from Biescas Miguel López (Stadium Casablanca Fertium) who is nineteenth.
In the female category, the leader of the 2011 and 2010 ranking, Helena Herrero (Leader Esproten Tritoledo) will start as the top favorite, who will try to beat María Teresa Martínez (Ecosport Triathlon Alcobendas) and Ivet Farriols (CN Reus Ploms), third and eighth respectively, and Yolanda Magallón (Mayencos Brico Jaca Triathlon) from Turia who is twentieth.
The thousand-meter swim will take place in a triangle marked out in the area of ​​the "Mar de Aragón" in the Ebro river; the twenty kilometers by mountain bike will be in a circuit that will be given three laps; while the six of the foot race will also take place in a circuit that will be given another three laps.
Previously, on Saturday from 11,30 am, the III Cros Mar de Aragón-Caspe Triathlon 2011 will be held, a popular race in which the participants will cover 500 meters of swimming, thirteen kilometers by mountain bike and two miles of running.
The scenario chosen to develop the competition by the managers of the Caspe Triathlon Club, organizers of both tests, is the area "Mas de la Punta", located about fifteen kilometers from the town of Caspolina. EFE
Source: abc.es