Triathlon News
Total success in the first edition of the Lisbon Challenge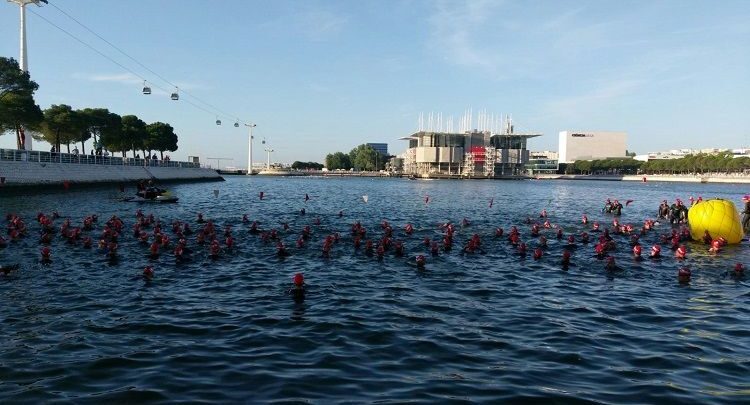 {wbamp-meta name = »image» url = »/ images / stories / news / exit-swimming-challenge-2017-ok.jpeg» width = »300" height = »150"}
A spectacular day in the first edition of the Lisbon Challenge where the victory was for the Portuguese Joao Pereira and the British Lucy Charles.
Splendid, is how you could define the test that has been played today in the Portuguese capital. With a temperature close to the 25º the more than 1.000 triathletes that have participated in the various tests of the competition have been able to enjoy triathlon in its purest form in one of the most beautiful cities in Europe, Lisbon.
The test began at 7: 30 in the morning with the start of the professional test where João Pereira He has mastered the test from start to finish, coming out in first position on the water, arriving first at the T2 and crossing the finish line at a time of 3: 41: 23. The second classified has been Christian Kemp (3: 44: 53) and the third position has been for Patrick Dirksmeier (3: 45: 11)
Victory Video João Pereira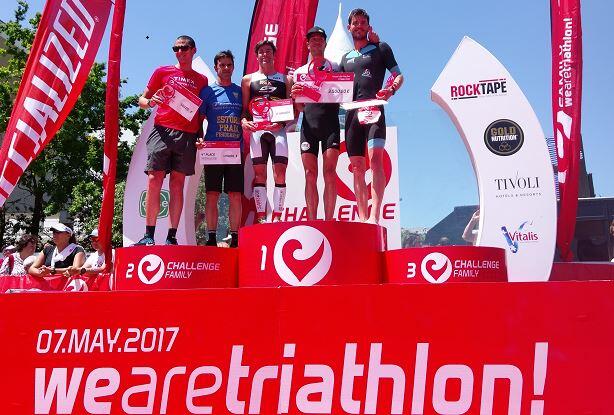 Top 5 Men
1 João Pereira 03: 41: 23
2 Christian Kemp 03: 44: 53
3 Patrick Dirksmeier 03: 45: 11
4 Bruno Country 03: 45: 17
5 Jaroslav Kovacic 03: 45: 18
As for the women's event, all eyes were on the Portuguese triathlete Vanessa Fernandes, five times European Champion and Olympic triathlete, who finished in a magnificent second final position
The victory has been for Lucy Charles with a final time of 4: 07: 24, followed by Vanessa Fernandes (4: 13: 58) and for Line Thams (4: 18: 20) occupying the third final place.
Video of the victory of Lucy Charles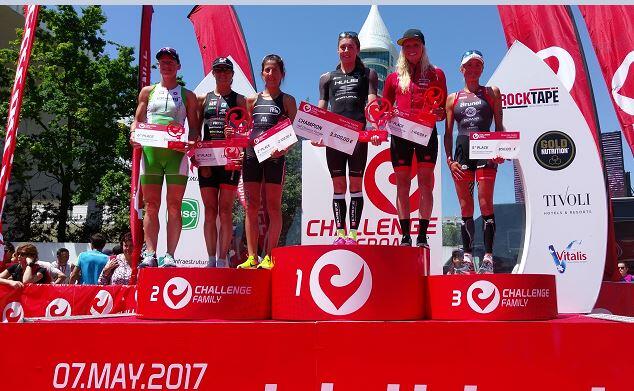 Top 5 Feminine
1 Lucy Charles 04: 07: 24
2 Vanessa Fernandes 04: 13: 58
3 Line Thams 04: 18: 20
4 Alice Hector 04: 19: 21
5 Sofie Goos 04: 20: 37
As for the battle of the sexes, try where boys and girls compete and who come out with 2 minutes apart, the victory has been for Melanie Santos , followed by Katarina Larsson and by Louise Croxson in third final position
Also today in Challenge Lisboa was celebrated for the first time Challenge Corporate , relay half-distance test where the winner has been the team Gold Nutrition, followed by Forward.pt y GlobalSoccers.tips completing the podium of this category.
An event marked by the quality of the Challenge brand, which is characterized by the attention in every way to the triathlete, where they have a careful pasta party, an exclusive postmeta zone, differentiated departures for the different categories and many more attentions where they do of Challenge Lisboa an ideal test to start the triathlon season.
Further information: http://www.challenge-lisboa.com/
You may also be interested in this