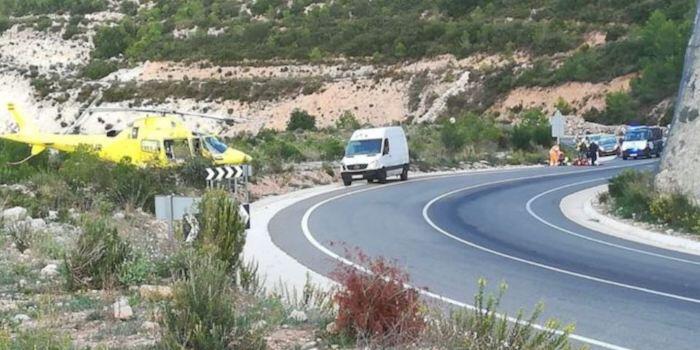 Shortly after another cyclist who suffered a fall also died of heart failure.
According to the newspaper Heraldo, one cyclist has died and another has been injured in two accidents that occurred on Monday on roads in the province of Valencia.
The first event took place on the road between Onteniente and Fontanares, where a van and a cyclist were involved and the notice entered the CICU at the 18.52.
A medicalized helicopter of the Valencian Autonomous Community, whose medical team assisted the cyclist, was moved to the place, of which the exact age is unknown when undocumented.
Once stabilized the injured was evacuated in the air SAMU to Hospital La Fe for multiple trauma.
Shortly thereafter, at the 19.02, CICU was again alerted to the fall of a cyclist in the CV-655, at kilometer 12, in the municipality of Onteniente.
A Basic Life Support Unit (BLS) was mobilized with a Primary Care physician, who could only confirm the death of the man, also undocumented, according to the CICU.
Photo: tvdigitalontinyent.com