Emma Roca dies at 47 years of age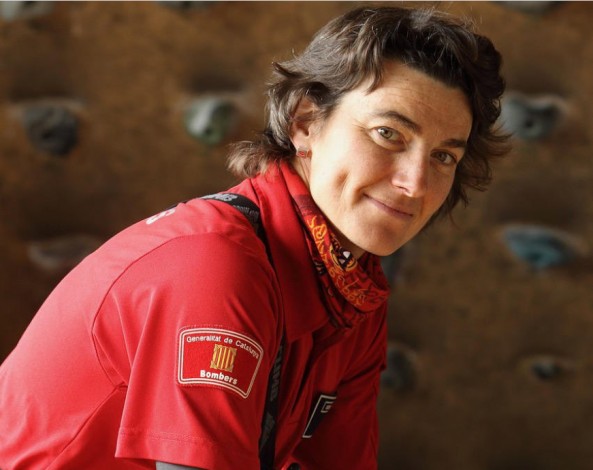 As reported by the avant-garde, the athlete Emma rock 47 years old has died this Friday victim of cancer.
The sports world is mourning this sad news. The Catalan was a pioneer in women's mountain sport and excelled in many sports such as duathlon, adventure raids, ultra trails, mountain bike o mountain skiing.
Emma, ​​in addition to having competed in the duathlon selection, participated in various triathletes including some IRONMAN
Emma has passed away at the age of 47.
She had lived in La Cerdanya for years together with fellow raider David Rovira and his three children.
In addition to the multiple championships in Catalonia and Spain that he won during his sporting life, he managed to finish in third position twice in the prestigious Ultra Trail de Mont Blanc (2012, 2013), second in the Marathon des Sables (2011) and in the Cavalls del Vent (2011).
Doctor in Biomedical Engineering and firefighter by profession, her passion for nature and desire for adventure made her a benchmark since the late nineties.
Roca suffered from a rare type of cancer that was diagnosed in 2020 and that he has not been able to overcome. She had to be operated on for this disease but its progress has been very aggressive and fast
Kilian Jornet «It is difficult to say goodbye to Emma Roca, a reference for so many »
Kilian Jornet himself has published a message on social networks when he heard the news.
«It is difficult to say goodbye to Emma Roca, a reference for so many. A woman who gave off energy in abundance. Pioneer in adventure raids, mountain skiing and trail riding. Tireless researcher, firefighter, organizer and strong voice for women's sports. Our generation owes you a lotKilian Jornet wrote.
It is so difficult to say adeu to Emma Roca, referent per tants. A donut that gave off plenty of energy. Pioneer in adventure raids, mountain skiing and trail riding. Tireless researcher, firefighter, organizer and ferma veu per l'esport feminí… La nostra generació et deu molt 🙏 pic.twitter.com/6NMhdtPQW5

- kilian jornet (@kilianj) June 18, 2021