The swimming legend George Corones dies at the age of 101.
He would have turned 102 in April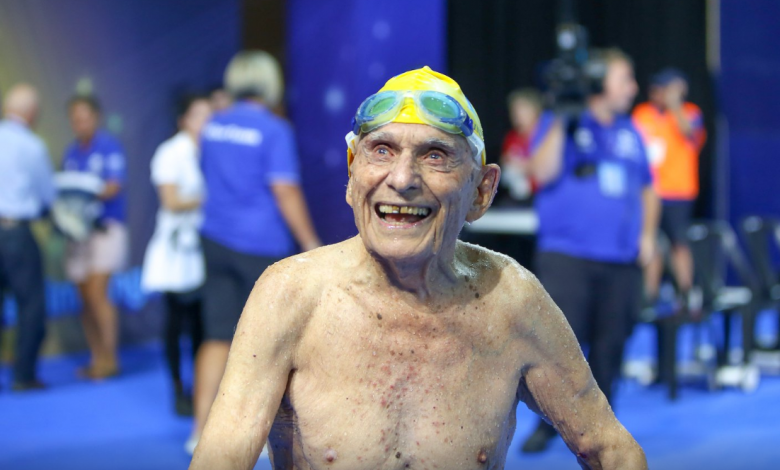 George Corones, the Australian swimmer, who made us vibrate with your exploits in 2018 for becoming the first swimmer in over 100 years to break the minute barrier in the SCM 50 freestyle, he died last Saturday of natural causes.
He would have turned 102 in April
Corones, a resident of Albany Creek, in Queensland, would have turned 102 this April 6.
Due to confinement restrictions put in place by the Australian government for the COVID-19 pandemic, the family will post video of the funeral
Corones became a icon in Australia for breaking records in the highest age groups in the master category.
Currently has the best mark in the 50 and 100 meter tests in the 94-99 and 100-104 categories
To Georg, born in 1918, He always liked the sport of swimming, he was a swimmer at school and at university, but he had to live one of the worst episodes of humanity becauseparticipating in World War II.
After this and several years He went swimming again at 80 old taking up his old hobby swimming
From Triathlon News we offer our sincere condolences to your family and friends