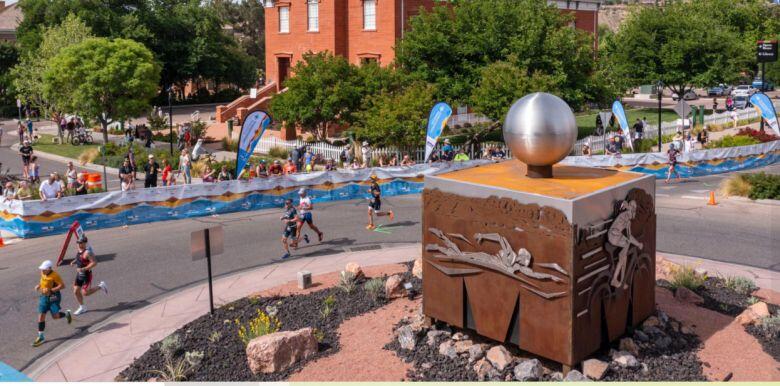 This end of has been disputed in Utah on IRONMAN 70.3 North American Championship at 70-3 St George, where tragic news has happened again.
A triathlete has passed away in the swimming segment of the test as reported by the organization itself.
IRONMAN confirmed the death shortly after 18:20 p.m., just over an hour after the race had officially concluded.
According to a statement issued by IRONMAN, the assistant staff supervising the 1.3-mile swim course noticed that the participant displayed distress in the waters.
«We are incredibly saddened to confirm the death of a race entrant at the IRONMAN 70.3 North American Championship at St. George.
The athlete received immediate medical attention from swim safety personnel who recognized the athlete in distress during Saturday's portion of the race.
We share our deepest condolences with the athlete's family and friends and will continue to offer our support as they go through this difficult time.
The well-being of our competitors is paramount, and we thank the swim safety and first responders who worked quickly to provide the athlete with medical assistance.«
From Triathlon News we send our deepest condolences to your family and friends
Price drop on Amazon
299,99€
2 New From 299,99 €

Amazon.com
94,11€
4 New From 247,89 €
42 Used From 94,11 €

Amazon.com
More discounts