The thrilling Noya-Jenkins victory at the Bilbao Triathlon: The podium «from the antipodes»
An event that brought together some of the best medium distance triathletes on the national scene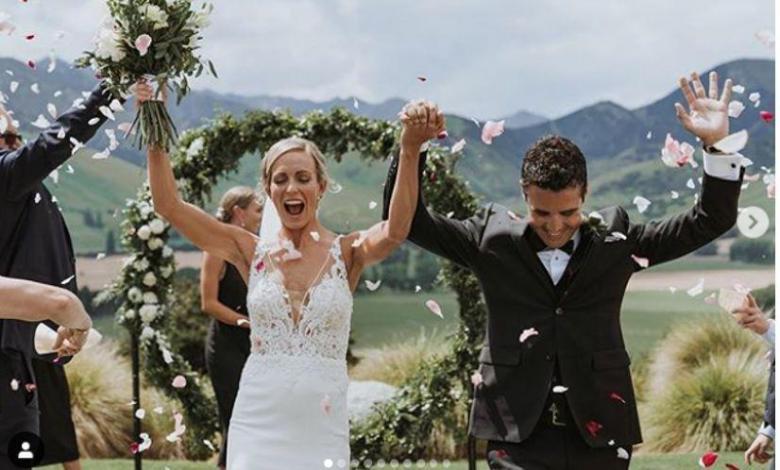 Two years after the big day of their weddingJavier Gomez Noya y Anneke Jenkins they join their palms again, but this time to celebrate victory in Bilbao Triathlon, a test that hosted the Spanish Medium Distance Championship.
And it could not have a better ending debut in medium distance of the international triathlete Anneke Jenkins, wife of Javier Gómez Noya, who gave the YES, I WANT on December 2, 2018 in Wanaka (New Zealand).
With a year marked by the absence of competitions, And with the next anniversary date, the couple climbed to the top of the podium yesterday, at the Bilbao Triathlon, where Noya also won the national title.
Bilbao Triathlon welcomed the best national Medium Distance triathletes
In a year full of uncertainties for international triathlon this weekend we were able to enjoy the Spanish Medium Distance Triathlon Championship that was held in Bilbao.
The test was attended by the best national triathletes where they got the title Javier Gómez Noya y Laura Gomez.
We could also see the return of Aida Valiño who was Champion of Spain in 2014, among others
Anneke: «My Middle Distance debut has not disappointed me!»
«Thanks to everyone out there, in the rain, cheering for me! I appreciated every single one of you !! ❤️ »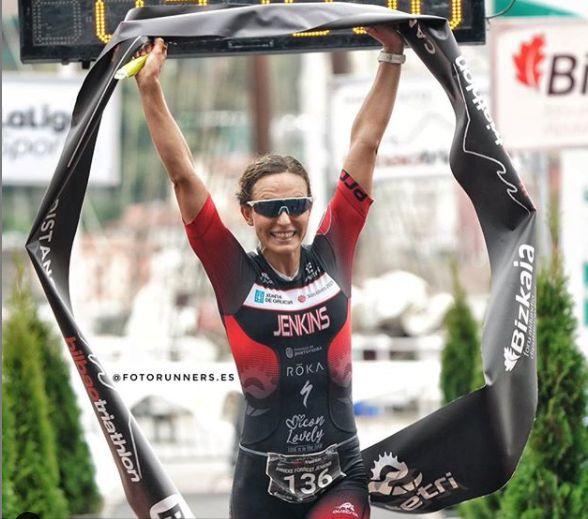 Hours after his arrival at the finish line we could read on the Instagram of the already beloved New Zealand-Galician triathlete words of thanks to the Spanish public:
"My Medium Distance debut has not disappointed me! I have enjoyed the rhythm and feeling good at all times, although we will see how my legs respond tomorrow!
I am happy to be able to take victory today in the Spanish Medium Distance Championship. Thanks to everyone who has been out there in the rain cheering me on, I appreciate you all! "
The luxury of having Javier Gómez Noya
And it is that in recent years he has not stopped winning titles of Triathlon World Champion being the IRONMAN 70.3 Cascais 2019 (Portugal) the last time we saw him get on a Medium Distance podium
This 2020 has been a year with hardly any international competitions, which on the other hand has brought us the gift of being able to see him compete again in a national Medium Distance event.
What a career! The coldest in a long time, but I felt good and happy for the victory in this Spanish Middle Distance Championship.
Congratulations to Collin Chantier, Gustavo Rodríguez and Albert Moreno! And to all those who finished, on such a hard day. "