In Phase 2 you can do sports without hours, respecting the time of the elderly
The new Order SND / 414/2020 allows sports without limit of time, respecting the time slot of the elderly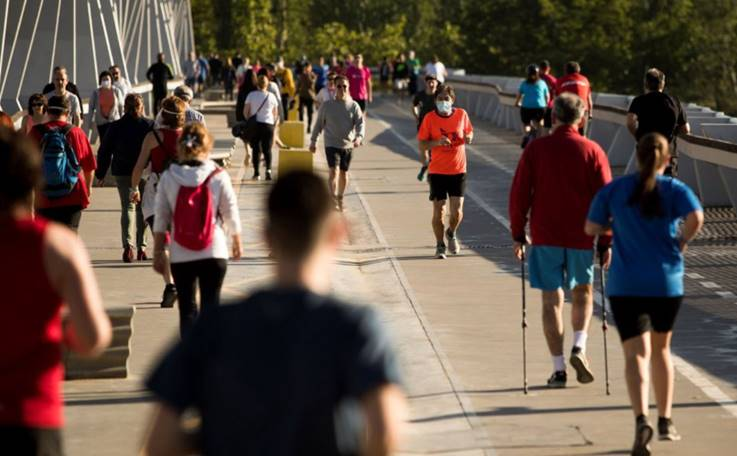 Yesterday a modification of the order was published in the BOE SND / 388/202 May 3, which regulates the activity of professional and federated athletes and Phase 2 of the de-escalation
As for the federated athletes who until now could not leave their municipal area, lA new standard allows them to train within their province.
Regarding Phase 2 and sports practice, the new Order SND / 414/2020 publishes that in the areas that are in this phase, they will be able to do sports without time limits, respecting the time slot of the elderly
This is what was published in the BOE
The people up to 70 years they can make the non-professional physical activity provided for in Order SND / 380/2020, of April 30, on the conditions under which non-professional physical activity can be carried out outdoors during the health crisis caused by COVID-19, in cAny time slot except for the one between 10:00 a.m. and 12:00 p.m. and between 19:00 p.m. and 20:00 p.m.s, which is reserved for those over 70 years of age and the persons referred to in article 2.2, first paragraph.
The autonomous communities and autonomous cities They may agree that within their territorial scope these slots start up to two hours before and end up to two hours later, as long as the total duration thereof is not increased.