There is already a date for the Doñana Challenge that will have news
One of the most emblematic tests in our country already has a date for the 2021 edition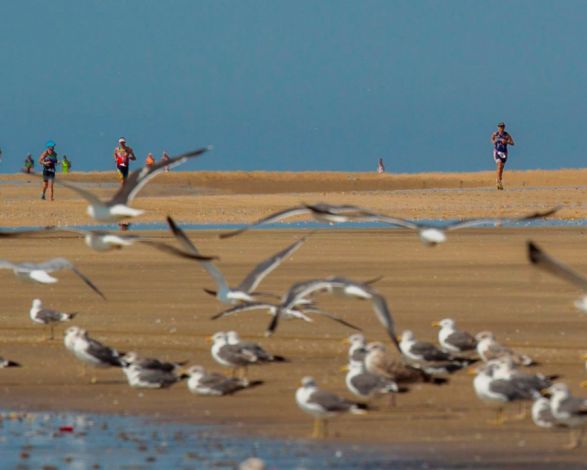 El Andalucía Doñana Challenge 2021 already has a date and the next one will be played September 25 with news due to Covid-19 restrictions.
After last year the test could not be held, this year the competition returns to the national scene and surely there will be some of the best athletes in the specialty.
What's new for this edition
The news for this edition will be marked around the safety of the participants, so the route will be shortened.
The cycling segment has been cut, although it will keep the start in and finish in Sanlúcar de Barrameda.
The running segment will also undergo modifications. Swimming remains in the 1.000 meter format.
200 participating
For the 2021 edition, the number of participants will also be limited. The organization has imposed a maximum of 200 registrants, contesting the test only in individual format.
The organization has confirmed its celebration and little by little they will offer more information