Date for the National Symposium on Endurance Sports Training
This year you can attend both physically and online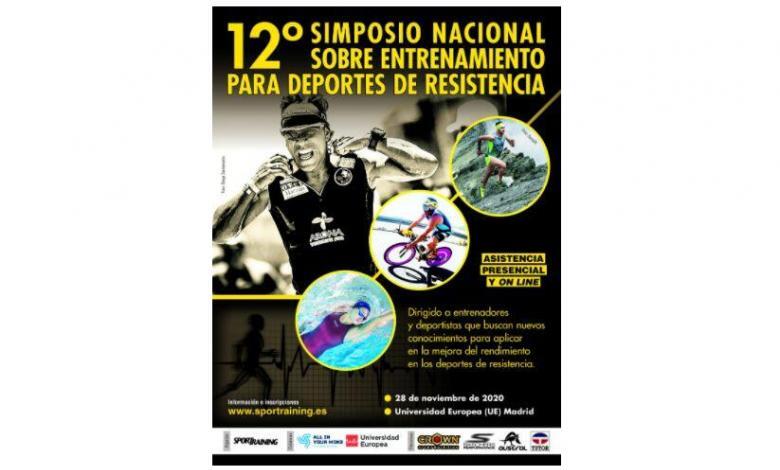 Like every year, the month of November is a Unmissable appointment for professionals in the sector and athletes interested in their physical preparation.
This next November 28, 2020 the 12th NATIONAL SYMPOSIUM ON TRAINING FOR ENDURANCE SPORTS, organized by Sport Training with the collaboration of the European University and the support of All In Your Mind.
The Symposium is aimed at both coaches and physical activity professionals, as self-taught athletes who are looking for new resources in training to be able to implement.
Its objective to bring scientific knowledge closer to both coaches and athletes
The objectives pursued are based on bringing scientific knowledge to both coaches and athletes, as well as providing an important tool that helps in the training and retraining of sports training professionals.
The renowned teachers combine scientific knowledge and experience, offering us new approaches to help in the performance improvement process.
The final program is yet to be confirmed
But some presentations are already known
"Presentation of a new tool for training planning", by Dr. Jonathan Esteve Lanao.
Physiology of Training in Children and Adolescents, by Dr. Jonathan Esteve Lanao.
Strength training with heavy loads in endurance sports: theory and examples with Olympic runnerss, by Dr. Carlos Balsalobre.
Control of oxygenation in performance athletes, by D. Iván Rodríguez Hernández.
Power training applications for runners, by Dr. Roberto Cejuela and Mr. Kevin López.
Date and registration
Date: November 28, 2020
Place: European University of Madrid
Two assistance options: face-to-face and online