The Federació de Triatló de la Comunitat Valenciana exceeds 2.000 school licenses in 2021.
After the tough situation experienced this last season, the school triathlon breaks records.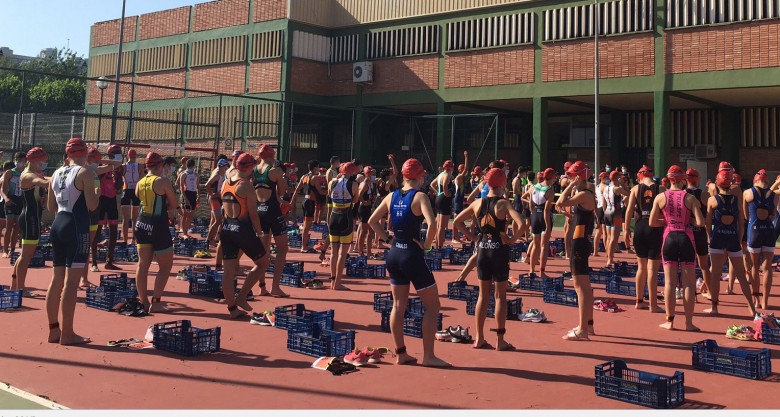 La Federation of Triatló of the Valencian Community just two months after the season closes, he makes history and beats school license record exceeding 2.000 (2.018).
After a hard year without school sports with the return to competition, it has been reactivated with strength and has managed to exceed the number of licenses issued so far.
In 2015 there were more than 500 school licenses
The Federació de Triatló has records of school licenses practically since its inception with approximately twenty minors who were beginning to practice triathlon.
Since then, thanks to a federative policy very focused on the training and promotion of grassroots sport, there has been great growth.
In 2015 there were more than 500 school licenses, and from there the increase has been exponential season after season to exceed 2.000 this year, in one of the most complicated moments in the history of our sport.
The increase in girls and boys who practice triathlon is mainly due to the great work that is done by the Valencian Community Triathlon Federation and all the entities that make it up, to promote grassroots sport.
Above all, highlight the work of the collective of triathlon schools promoting our sport in each of its towns.
In addition, the different programs that we work together with public and private entities (Conselleria de Cultura i Esports, Trinidad Alfonso Foundation, Vialterra Infraestructuras SA) such as the Jocs Esportius Vialterra and the School Rankings, the Sports Specialization Plans of Cheste, Esport a l'Escola, Activate clubs and families or own projects born during the year 2020 + QTRI and Nada i Corre, in order to maintain school activity during the year of competitive break.
Vialterra six years supporting the school triathlon.
The company Vialterra Infraestructuras SA has been collaborating with the Valencian Community Triathlon Sports Games since 2015.
Thanks to your support, it has been possible to implement the unique number in the minor categories, thus supporting organizations and free registration for them.
In addition, with their collaboration we have been able to improve the communication and image of school events, thus being able to give greater coverage to the tests, also increasing the promotion of our sport.