Triathlon News
Fernando Alarza: "In the end, the most regular will be the victory"
With the sixth place achieved yesterday in the WTS Montreal rises to the first place in the world ranking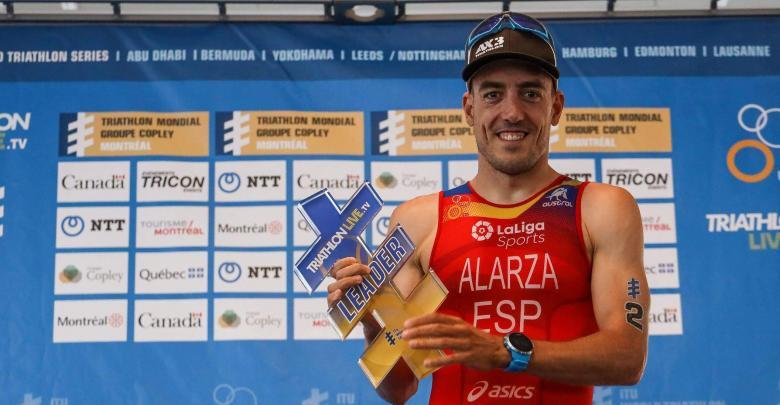 The talaverano Fernando Alarza with the sixth place achieved yesterday in the WTS Montreal it rises to first place in the ranking World Championship with 3.282 points, surpassing 82 points to second place Vicent Luis , which has one race less.
In a video published by the FETRI, Fernando commented:
"One more race of the world, we left the leader as number one in the world, it is true that I have one career more than Vicent Kuis and Javi
We will have to enjoy this week as 1 number of the world, A very fast and hard race from the beginning "
A Final sixth, is a world where regularity is being important, because the podiums are practically not repeating and this is all very open for the end of the year and in the end the most regular will be the one done with the victory, so very happy with today's work »
Fernando the most regular of the WTS 2019 is already seventh in the Ranking
In a season without a clear dominator, Fernando Alarza he is being the most regular, where he has always been in Top 10 positions, with a podium in Abu Dhabi, 2 sixth places and two ninths.
Only 2 athletes have repeated podium this season, Mario Mola with his victory in Abu Dhabi and second place in Edmonton and Javier Gómez Noya with second place in Bermuda and third place in Leeds.
3 tests remain, 2 in sprint distance and one in Olympic
We remember that the score is based on adding the 5 best performances of the circuit and the position that is made in the Grand Final of Lausanne (Switzerland).
With these data, everything is very open, since with 3 competitions still to be contested, two in sprint distance and one in olympic, (Hamburg, Edmonton and Laussane)
Hamburg the next appointment
The next appointment of the WTS will be in Hamburg (Germany) next Saturday also on sprint distance.