Triathlon News
Fernando Alarza Champion of Spain of Sprint Triathlon 2020
The test has been contested in a time trial format and without drafting.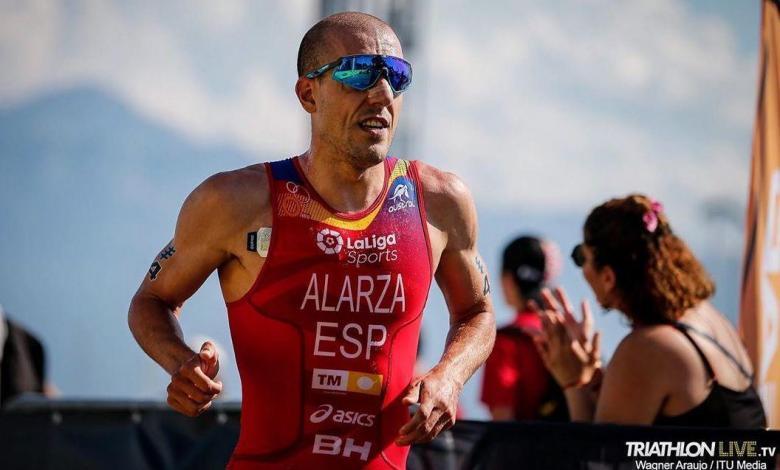 Pontevedra has hosted the first race after the stoppage forced by the Covid-19 health emergency. he Spanish Sprint Triathlon Championship
Triathletes of the stature of Fernando Alarza, Iván Raña, Antonio Serrat, David Castro, Jordi García and last year's Champion Alberto González have been on the starting line
This edition has been marked by sanitary measures to fight against Covid-19 and has had to be disputed in a format of individual time trial without drafting and a closed circuit without an audience.
The test began at 9 a.m. with a start in reverse order separated by 20 seconds between each triathlete.
The fastest triathlete to complete the 750 meter swim was Ander Noain with 09:42 followed by Alberto González with 9:47 and Eduardo Escalante at 9:49. Kevin Tarek started with 9:59, Fernando Alarza with 10:01, Iván Raña with 10:04 and Antonio Serrat with 10:05
In the 20 kilometers of cycling without drafting, you had to be careful with the penalties since there was no Penalty Box on the circuit and if the athletes obtained 2 warnings they would be disqualified.
In the segment, the references established by the athletes were made by the position of each one of them, since as they came out with 20 seconds, they knew the time they could take with the rest if they rolled together.
The fastest to do the cycling segment and go running was Fernando Alarza with 38:41 followed by Antonio Serrat with 39:01 and by Carlos Oliver with 39:18. Alberto González was fourth (39:19), Roberto Sánchez (39:23) and Kevin Tarek (39:24)
Finally, the victory has been for Fernando Alarza with a time of 53:27 followed by Antonio Serrat (53: 48) and by Roberto Sánchez Castejon (54: 24).
In category sub23 Alberto González (fourth overall) was the fastest with 54:28 getting the national title in this category. Ivan Raña has been 14th with 56:28
Provisional classifications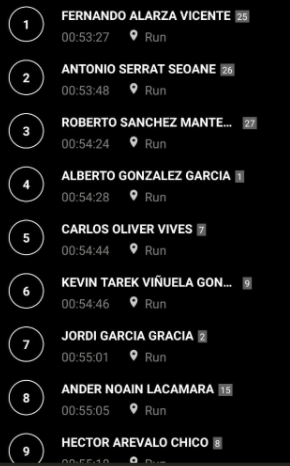 The women's event will start at 10:45.