Fernando Alarza will compete in Challenge Peguera Mallorca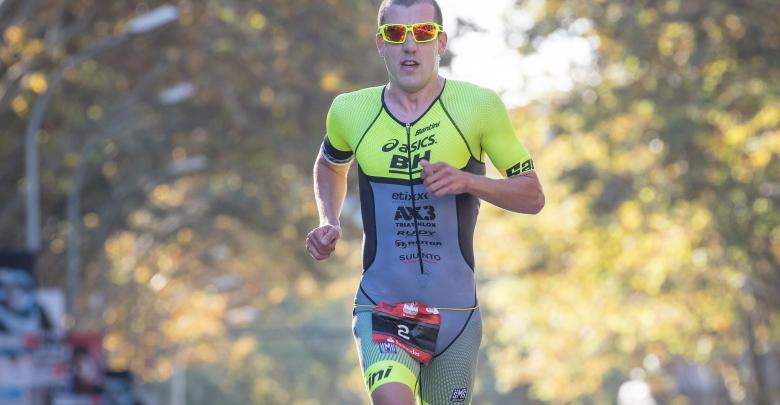 The current European runner-up will finish the season in the medium distance mode.
The Spanish Fernando Alarza will participate in the international triathlon Challenge Peguera Mallorca the next October 20. It will be the Alarza third competition in the middle distance mode after his debut in Zarautz (Guipúzcoa) two years ago, when it finished in second position, and the Iroman 70.3 of Cascais (Portugal) that will play next September 30.
The presence of Alarza in Challenge Peguera Mallorca is great news for the test, not only because it means having one of the best triathletes in the world, also because it completes with its participation a spectacular poster of professionals who will fight for the victory in 2018.
From a difficult season for the talavera, due to the injury that separated him from the competition for a few months, Alarza disputed the past 16 of September last round of the World Triathlon Series, the final played in Gold Coast (Australia), which ended in eleventh position.
In August, the triathlete got the silver medal and the European triathlon in the Olympic distance, played in Glasgow, with a spectacular race on foot in which he raced more than a minute at the head of the race, beating all rivals except Pierre LeCorre, who was continental champion.
Last season he got three podiums in the Triathlon World Championship circuit, which allowed him to be in the top5 of the World Championship. In 2016 he achieved the first place at the ITU World Triathlon in Cape Town, his first gold, which earned him to be third in the world in 2016. Alarza, of 27 years, also was Olympic in the Games of Rio de Janeiro in 2016, occupying the 18º place in the masculine test.
Fernando Alarza will be one of the attractions promised by Peguera Challenge Mallorca. The event celebrates its fifth edition with record of participants, 1200 triathletes, and as in the three previous years, with the complete poster.
Further information: www.challenge-mallorca.com