Fernando Alarza will make a triathlon campus
The talaverano triathlete Fernando Alarza, organizes his first trialton campus in Alicante,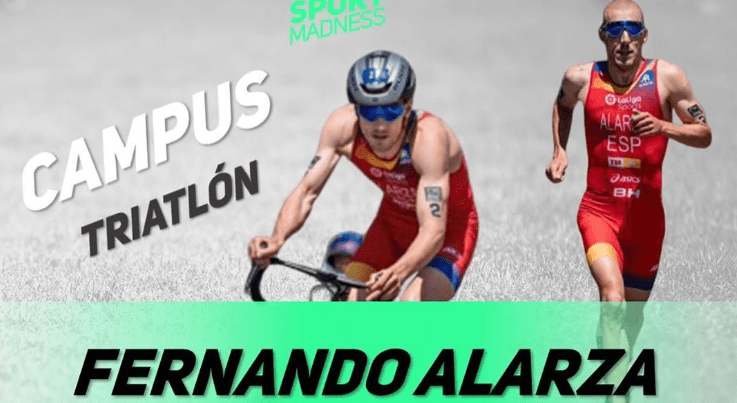 Fernando Alarza, with a season set with the clear objective of the Olympic games and the Triathlon World Series, he also wants to offer his knowledge and experience with future triathletes from 13 to 17 years old
That is why he organized the I Fernando Alarza Triathlon Campus that will be held this summer.
I Fernando Alarza Triathlon Campus
The campus will be enjoyed in Alicante, the training place of Fernando Alarza.
It will be held between June 22 and 28, on a full board basis and can enjoy unbeatable facilities such as those of the University Village of San Vicente del Raspeig.
The training methodology to be carried out will be taught and supervised by the technical team of the University of Alicante triathlon club
On the I campus Fernando Alarza you will enjoy specific training for each modality of the Triathlon.
Activities and visits will also be carried out outside the training methodology. Participants will be supervised by monitors 24 hours a day.
An example of a day on campus
Breakfast
Swimming training
Food and rest
Cycling technique training
Nutrition talk
Free time
Price
All information about the Campus at this address:
https://www.mysportmadness.com/event/campusfernandoalarza/
"One of the most valuable things that sport gives me is to learn new things daily. I feel fortunate to learn day by day from the best triathletes and coaches in the world.
Now I will have the opportunity to bring my knowledge and experience to future triathletes, for this reason this Campus makes me especially excited.
Knowledge and experience is something very valuable and it is something that I would like to bring to everyone who wants to enjoy those days with us.
Facilities of 10, training and sleeping in the same facilities where we prepare the World Series and the Olympic Games, training and activities pressed for ages between 13 and 17 years and supervised by the coaches of the professional team of the University of Alicante. "