Fernando Alarza silver in the ITU Pan American Cup of Viña del Mar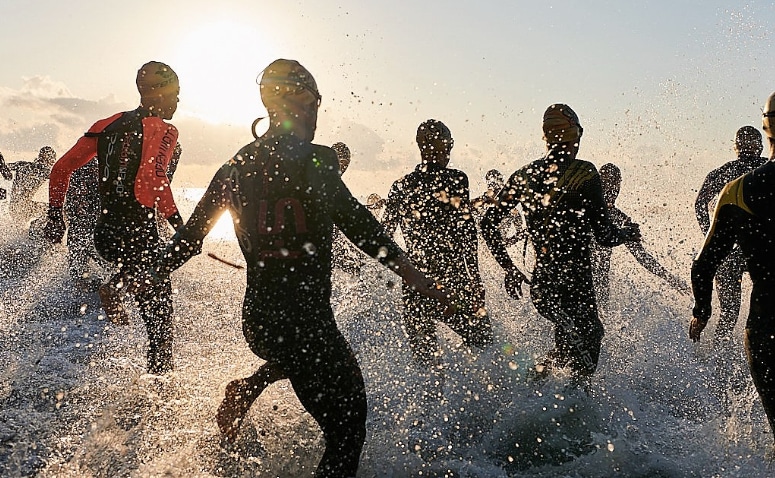 Magnificent debut for Spanish Fernando Alarza that with the second place in this race has obtained the first silver medal of the season. 2012 will be an intense year as all the triathletes are going to play the qualification for the Olympic games.
The British Ritchie Nicholls won the Pan American Triathlon Cup, in the elite men's category, held in Viña del Mar and with the participation of athletes from 23 countries.
The athlete British he used a time of 1 hour, 43 minutes and 53 seconds to finish the competition. In second position came the Spanish Fernando Alarza, only 30 seconds behind, and the Argentine Rodrigo Nogueras finished off third, 50 seconds behind the winner.
Alarza came out of the water very well, together with the Slovakian Richard Vargas and they tried to take advantage in the cycling stage, attempting a break that was reached by the secondary group where Nicholls came, the Brazilian Sclebin, the Argentinean Tellechea, the North American Brown, the Mexican Garza and among them the Chilean Felipe Van de Wyngard.
The group only separated in the last kilometer before the transition of the race sector. It was at that moment that Nicholls and Alarza broke away from the group and began to run at a steady pace without looking back. nicholls sac
or a few meters ahead of Alarza in the last two laps, who began to feel the wear and tear of a performance in the water and that of the escape from cycling, for which reason he could not approach the British who arrived with a half-minute advantage.
Nicholls, I did not expect a result like the one obtained: we are in the middle of winter, I have not worked in the best way and I did not plan to win in Chile, but I felt good and I am very happy with the result, I also really liked this country and I hope return next year to defend this title, commented the winner of the test.
The Spanish Miguel ÁNgel Fidalgo finished the competition in 17th place.

Top 10

More information at: http: //www.triathlon.org/results/results/2012_vina_del_mar_itu_triathlon_pan_american_cup/7561/