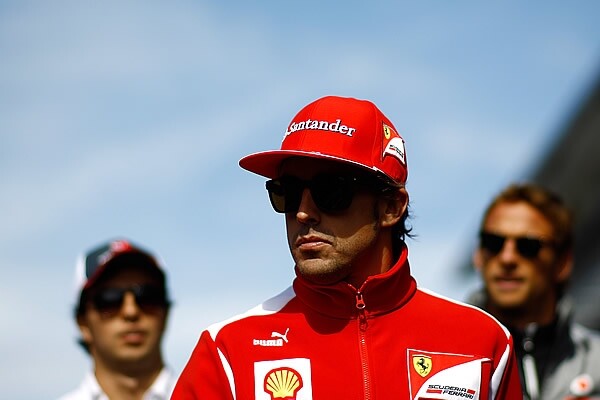 A single sport is not enough for Fernando Alonso. Its voracity is not limited to circuits and physical exercise is another of its passions. In the 1 Formula he acts like a professional, but there are other sports disciplines that bring him upside down: the bicycle, running and almost everything that can be done outdoors. The pilot has found a way to mix all his passions against his eternal opposite: the clock. He intends to compete in 2013 in an Ironman, the wild version of triathlon. Namely: 3,8 kilometers of swimming, 180 by bicycle and 42 on foot in less than ten hours. He is not the first Asturian athlete, a winner in another sports discipline that falls surrendered to the charm of triathlon. The former footballer Luis Enrique concluded those in Frankfurt and Nice.
While recognizing the Ferrari ailerons and discussing the supremacy of Red Bull on the track, he has thoroughly prepared himself for his hidden goal. At home, in Asturias, he always completed a physical program designed by Fabrizio Borra and Edoardo Bendinelli, the Italian trainers who pamper and work to the last muscle. Until the weekends of races Alonso has taken advantage of to continue with his plan. In Abu Dhabi, he circled the route of Yas Marina four times to complete 22 kilometers on foot. In Singapore he gave a good account of the impressive pool of the Ritz hotel where he was staying to improve his stroke and in all circuits he has maintained a certain muscular tone with his Colnago bike.

His physical level responds to that of a gifted. "With 31 years is thinner and stronger than ever," say his advisors. Like all athletes, it has lost explosiveness in exchange for resistance. His thick muscle is now more longilinear. Training marks your life. His challenge is contingent on Ferrari and the 2013 car action program. It still does not have an official agenda and, therefore, there is no assault date on the Ironman. At first he considered the Nice one (June 23), but it does not seem viable, since only four days later he would have to appear in England for the F-1 race at Silverstone.

He has already taken the steps to contact Javier Gómez Noya, the Galician silver medal triathlete at the London Games, who wants to consult the secrets of this modality. The first Ironman of the season will be held in South Africa on January 20, although it is unlikely that he can get to that date. Then it would be almost impossible to find a triathlon of these characteristics until the summer, which does not interfere with its Formula 1 calendar. Bolton (England), Wiesbaden (Germany) and Kalmar (Sweden) would be other alternatives.

Marcel Zamora, a Spanish triathlete who has won the Nice Ironman five times, instructs the Spaniard: «The most important thing is that the preparation does not take you away from the family, do not obfuscate you, and dream of happiness when crossing the finish line. Everything you feel after (contracted muscles, microtrotures, dehydration ...) is just pain ».
Text Source: www.elcomercio.es
Photo Source: Hidalgosport