Fernando Carro best Spanish mark in 10k with 27:46
He did it by stopping the clock at 27:46, lowering Abadía's record by 2 seconds, which was at 27:48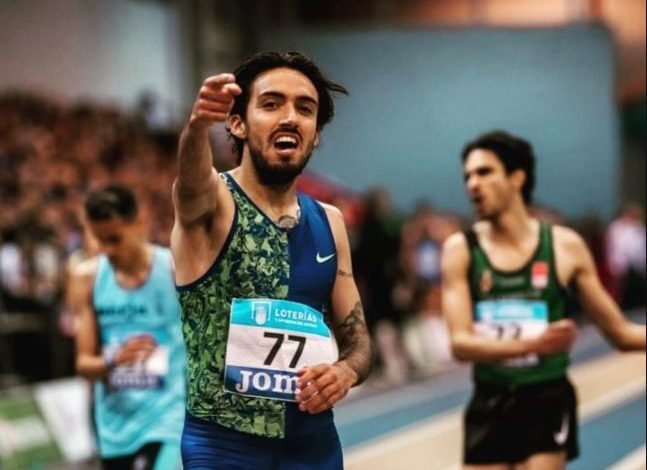 This morning the 10k race was held in Alcobendas where the athlete Fernando Carro has achieved the best mark in this distance in our country.
He has done it by stopping the chrono at 27:46, reducing in 2 seconds the record of Toni Abadía that was in 27:48 and running to a 2 average: 46 min / km.
To achieve this record, he has been surrounded by luxury hares such as Jesús España, Luis Miguel Martín Berlanas, Rober Aláiz and Yago Rojo.
Excitement to the end
He passed half the race at 13:39, staying alone in the last kilometers, where in a strong sprint he has achieved his goal, to go down from 27:48 being the fastest athlete in Spain to date.
He had to sprint, after 10.000 meters, to cross the finish line in 27:46, two seconds short of Abadía's national record.
It won't be a national record
It must be taken into account that the circuit is approved and it will not be considered a national record since the difference in altitude between the start and the finish line is excessive (there is a negative level).
Honors Fernando Carro
Fernando Carro is an athlete of great quality, this is his most important record
European runner-up in 3000 m hurdles (2018)
Champion 3.000 m hurdles (2014) Promise.
10.000m Champion (2014) Promise.
3.000 m indoor champion (2014). Promise.
3.000 m indoor champion (2009). Youth..
Best brands
1500 meters: 3: 35.90
3.000 meters: 7: 51.69
3.000 obstacles. 8: 05.69
5.000 meters: 13.:32.11
10.000 meters: 27: 46
If you want to follow him, we leave you his Instagram