Festibike will repeat next year
After analyzing the good data obtained on his return to Las Rozas, the International Bicycle Fair will return to 2020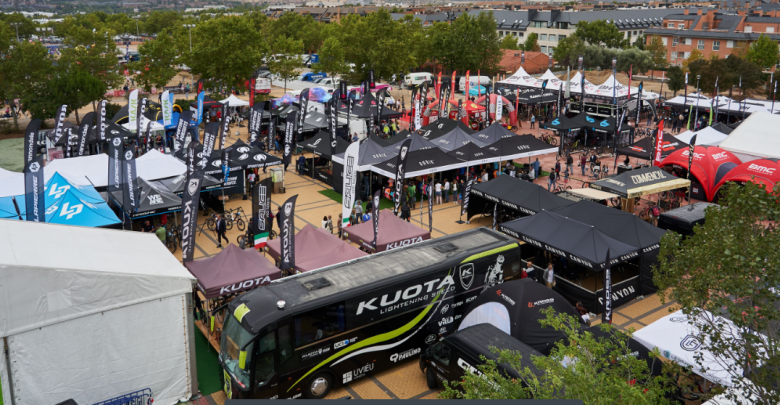 The past 13, 14 and 15 of September, the bicycle sector was skeptical about the return, after six years without organizing, of Festibike, International Bicycle Fair to the fairground of the Madrid town of Las Rozas.
The meteorology did not accompany in its re-release, leaving a weekend of storms and rains that prevented many from being able to attend, especially the public of the area of ​​the east, more lashed by the storm.
However, the work and enthusiasm of Last Lap, the organizing company, together with the firm commitment of the companies in the sector, sponsors, suppliers and the press, made the fair show its potential again.
Some numbers that ratify this are the more than 23.000 attendees who challenged time to enjoy the Sqm 39.000 of total space and 4.900 of exhibition where the public could know and test the novelties of 2020 of the 108 exhibitors present and the 228 brands represented.
Festibike
The professional audience also praised the return of Festibike.
A total of 1.686 professionals were accredited previously and 387 did it directly at the fair. In total, 2.073 people from the industry attended throughout the weekend, which shows the good reception of the sector.
And if something shows that Festibike is a fair different from any other is in its participatory aspect. More than 20 activities. Between product tests, competitions and marches to which almost 3.000 person signed upYes, despite the bad weather prevailing throughout the weekend.
A special mention was made by the Demo test, in which bicycles of different brands could be tested. During the three days of the fair, a total of 561 product tests were carried out.
For all these figures, the organization has been clear. Festibike is a fair that has returned, and that has returned to stay. From now on, Last Lap is working hard for the 2020 edition