The FETRI opens the call for the Trialton Mixed Team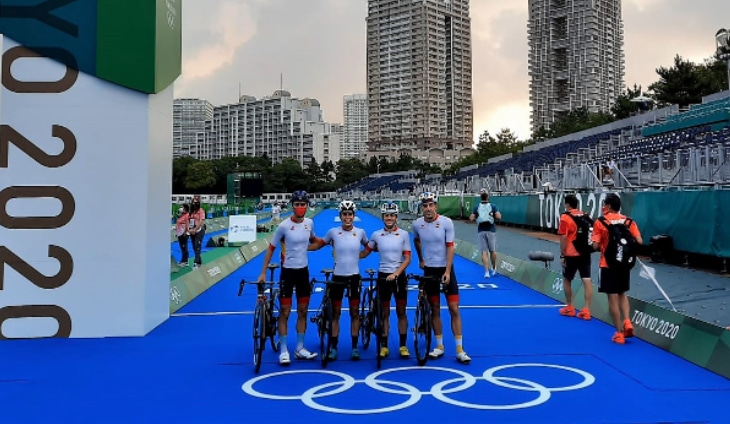 The Spanish Triathlon Federation has opened the selection process for the triathletes who will represent our country in the mixed relay events scoring for the world ranking and the Olympic classification for Paris 2024.
Selection process 2022
The selection process will consist of an evaluation of the physical performance and physiological parameters that determine the potential of the athletes to integrate a mixed relay team capable of reaching the maximum world performance.
Two sets of tests will be established, both being eliminatory, after which a maximum of 6+6 eligible athletes will be selected for the world relay events.
SELECTIVE TESTS 1. FIELD TEST:
PLACE: CAR Madrid
DATE: April 29-30 and May 1, 2022 TIME: 9:00
PARTICIPATION CRITERIA:
ELITE: athletes in the TOP 100 of the world ranking.
JUNIOR and SUB23: athletes included in the world ranking.
FETRI invitations
Athletes who meet the above criteria must request participation by sending an email to direcciontecnica@triatlon.org with deadline:
Friday April 21, 2022 at 23:59 p.m.
Include in the application request (personal data and contact, size, height and length of crank arm on bicycle)
Tests to perform:
SWIMMING 4x100c/3' + 400m
RACE 5x200c/2' + 2.000m
CYCLING in TACX 4×30" max + 5' max
– Measurement of physiological parameters
– All athletes will receive a report with the results and measurements taken in the tests.
SELECTIVE TEST 2. TRIATHLON SIMULATION:
PLACE: Galapagar Velodrome (Madrid)
DATE: May 2, 2022 TIME 10:00
It will consist of a combined individual test of cycling in a velodrome and an exclusive track race for the selected athletes. And the athletes selected after the selective tests 1 will be able to participate, taking into account the results of the tests, as well as their results in international mixed relays.
Combined test to perform:
Combined test 5km velodrome cycling + 2km track race
ACTION PLAN 2022
The maximum selected team of 6+6 athletes after the selective tests will be included in an evaluation and training program aimed at optimizing their performance in the world's highest level mixed relays. The selected athletes will be included in the following program of events and performances:
Mixed relay competitions:
WTS Leeds Mixed Relay
Mixed relay WTS Hamburg
Individual competitions:
Toilet Bergen
WC Tongyeong
WC Miyazaki
Evaluations and concentrations:
Evaluation 1 and concentration Soria July 2022
Evaluation 2 Madrid November 2022
Sierra Nevada height concentration December 2022