The FETRI will allocate 100.000 euros in scholarships to triathletes
These scholarships will help triathletes to alleviate their loss of income in a year marked by Covid-19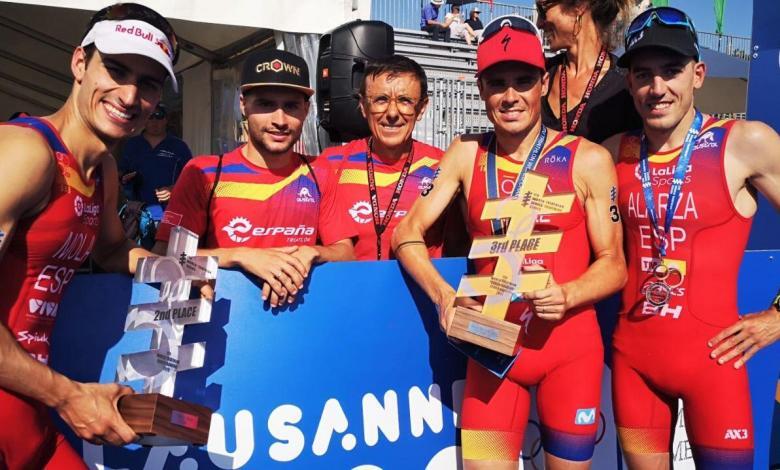 The Spanish Triathlon Federation has announced the scholarship award for your triathletes by value of 100.000 euros, a figure undoubtedly remarkable in a year marked by the difficulties derived from Covid-19 and that has also affected the triathlon family.
José Hidalgo, president of the Spanish Triathlon Federation and Iñaki Arenal, technical director, met with the triathletes to convey the commitment and support of the FETRI, at the time of announcing the endowment of said scholarships that will be effective once they are ratified in the Board of Directors to be held before the end of the year.
"You have to take your hat off with the triathletes and applaud the effort they have made to be able to manage a situation as difficult as the one they have had to live with the pandemic.
In such a complex year for them, where they lost the objective for which they had focused for many months, this Federation cannot or will not leave them behind", Assured the president.
José Hidalgo added that "We are aware that in addition to the sports handicap, they have lost aid for the development of their activity in the form of prizes and some sponsorships.
And, despite the fact that it involves a great effort in a complex year for everyone, we think that the Spanish Triathlon Federation should do everything possible to pitch in so that they can continue preparing for next year and can give their best in this sport. that we love".
The scholarships, based on the criteria established in 2019, will help to partially alleviate expenses and compensate the efforts made by triathletes in a year as atypical as it is difficult.
They have had to make real sacrifices to be able to continue competing, something similar to what the FETRI did to carry out five competitions at the national level and three of an international nature this season with the maximum security measures and respecting the instructions of the health and government authorities .
The Spanish Triathlon Federation is aware that sport is one of the engines for social regeneration and a basic pillar in the reconstruction of a country hit by the pandemic, and for this reason it will allocate said aid so that they can continue preparing according to the exciting 2021, and its Spanish Championships, European Cups, World Cups and an appointment marked by all such as the Olympic Games.