The FETRI will deliver more than 40.000 euros in scholarships to its female athletes
It represents an increase of 80% over the previous year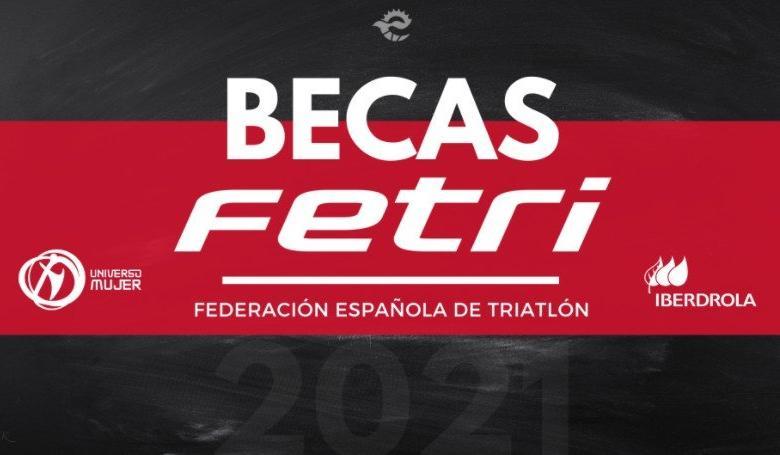 The Spanish Triathlon Federation has announced the scholarship award for its triathletes, paratriathletes and female Paralympic promises for a value greater than 40.000 euros.
It is undoubtedly a remarkable figure after a complicated 2020 and where dozens of athletes saw their income reduced to continue practicing triathlon.
José Hidalgo, president of the Spanish Triathlon Federation, transmitted the news in first person to the protagonists in a virtual meeting held this morning;
"In our firm commitment to leaving no one behind, we are going to increase the FETRI - Universo Mujer scholarships, with the support of Iberdrola, by 80% compared to the scholarships announced the previous year.
The scholarships make more sense than ever to be able to provide peace of mind from the FETRI to our athletes and that they can continue with their training and preparation for the competitions. And also adding this year to our paratriathletes and Paralympic promises"
Triathlon Universe and Paratriathlon Universe Scholarships
The Universe Triathlon and Universe Paratriathlon scholarships have as objective to promote the national and international competition of its athletes and in this way to achieve the integration of our athletes in High Competition for this new season.
3 categories
They are broken down into three categories: triathlon, paratriathlon y Paralympic promises.
The scholarships are based on a series of requirements that must be fulfilled.
GROUP 1 - TRIATHLON:
12 scholarships for triathlon athletes with a total of € 26.000 and the following breakdown:
1 scholarship of € 5.000
1 scholarship of € 4.000
2 scholarships of € 3.000
2 scholarships of € 2.000
2 scholarships of € 1.500
4 scholarships of € 1.000
GROUP 2 - PARATRIATHLON:
3 scholarships for Paratriathlon athletes with a total of € 12.000
3 scholarships of € 4.000
GROUP 3 - PARALYMPIC PROMISES:
2 scholarships for athletes of Paralympic promises, with a total of € 2.134
2 scholarships of € 1.067
What are they for?
They cover expenses such as those related to travel, accommodation, food, physiotherapists and trainers, among other items.
The FETRI maintains its commitment to equality as a pillar of society.
With this announcement, the Spanish Triathlon Federation maintains its commitment to one of its pillars, that of equality.
Now with the help of Iberdrola, the Women's Universe Program of the Higher Sports Council and the Young Sports Foundation encourages the presence and recognition of the efforts and successes of women.
The FETRI is aware that sport is one of the engines for social regeneration and a basic pillar in the reconstruction of a country hit by the pandemic, and therefore will allocate said aid to support its athletes, so that their progression is not slowed down and they gain visibility at the national and international level.
Everything for this exciting 2021 and its Spanish Championships, European Cups, World Cups and with an appointment designated by all, such as the Olympic and Paralympic Games.
Further information: Call for FETRI Scholarships - Universo Mujer