Triathlon News
End of party with live music at BIO RACER JANDA Y SIERRA
In addition the postmeta will have an area of ​​physiotherapists so that the triathletes can recover.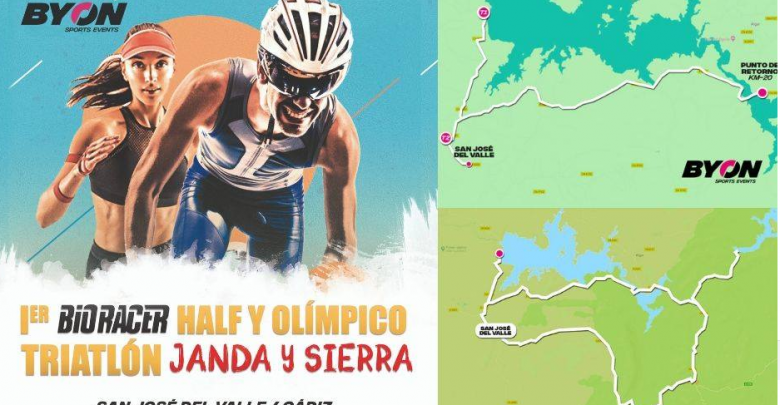 The next July 27 will be held in San Jose del Valle (Cádiz) the first edition of the BIORACER MD AND OLIMPICO JANDA Y SIERRA which has two distances to choose Olympic and medium distance.
The test of middle distance will have the format of 1,9 km of swimming, 85 km of cycling and 21 km of running, while the Olympic format you will have the distance of 1,5 km of swimming, 40 km of cycling and 10 km of running on foot.
The medium distance test will start at the 17: 00 while the Olympic 17 test: 45
You can check the circuits in this article
End of party with live music and barbecue for the participants
After the hard day, the organization, thinking about the athletes, has designed the best weekend party that can be had after a competition with live music and a barbecue to regain strength.
Besides, the postmeta will have a physiotherapists area so that the triathletes can recover.
Promotional video BIORACER MD AND OLYMPIC JANDA AND SIERRA Triathlon
The 24 of Julio closes inscriptions
The trial still has the registration process open until July's 24 at 23: 59.
Further information: https://byon-sport.com/