A different format for the Montreal WTCS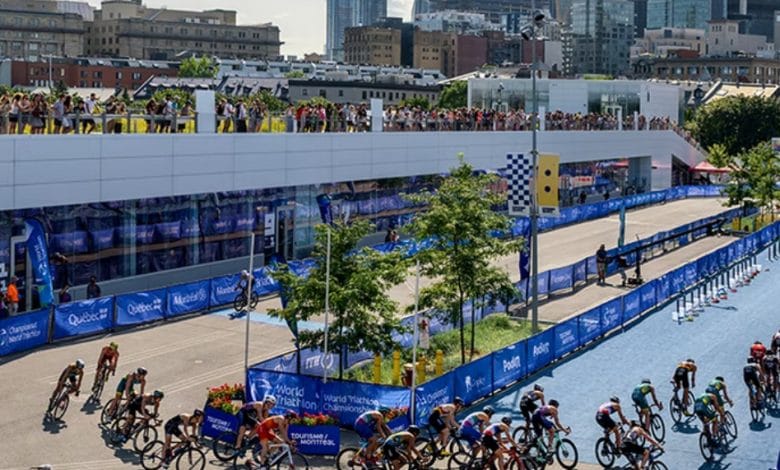 This weekend the fifth round of the 2022 Triathlon World Series will be held in Montreal where the triathletes will compete under the supersprint distance elimination format.
The competitions will be held over two days, on Friday where the qualifiers will be played and on Saturday the final.
Format
The distance is very short, a super sprint: Swimming 300m, 7,2 km of bicycle y 2 km of running.
60 athletes of each gender will attempt to qualify on Friday where the top ten from each race will qualify for the final as well as the top five from the repechage races for those who did not qualify in qualifying.
On Saturday 30 athletes will compete for gold in three more super sprints.
At the end of Stage 1, 20 will qualify for Stage 2, with the last 10 to cross the line being eliminated.
In Stage 2, only 10 will go on to Stage 3, the final race, and the rest will be eliminated.
The last race of the day will have the top 10 athletes in a competition that will be very exciting.
Participants
In this competition will be the best triathletes in the world where the Spanish Triarmada will be composed of Antonio Serrat, Genis Grau, Roberto Sanchez Mantecon ,Anna Godoy y Sara Pérez.
Miriam Casillas It was called but it will be low at the last minute due to Covid.
You can check the departure list
Opening hours
Friday
Brigade women
Qualifier 1: 12:00
Qualifier 2: 12:40
Repechage 1: 16:00
Repechage 2: 16:40
Men
Qualifier 1: 14:00
Qualifier 2: 14:40
Repechage 1: 18:00
Repechage 2: 18:40
Saturday
Brigade women
Stage 1: 14:06
Stage 2: 14:46
Stage 3: 15:26
Men
Stage 1: 16:46
Stage 2: 17:26
Stage 3: 18:06
World Cup weekend
In addition to the WTCS, several world championships, the Junior sprint and mixed relays in elite, sub23 and age groups will be held in Montreal.
Learn More https://montreal.triathlon.org/