Francesc Godoy will run the half marathon Ciutat de Palma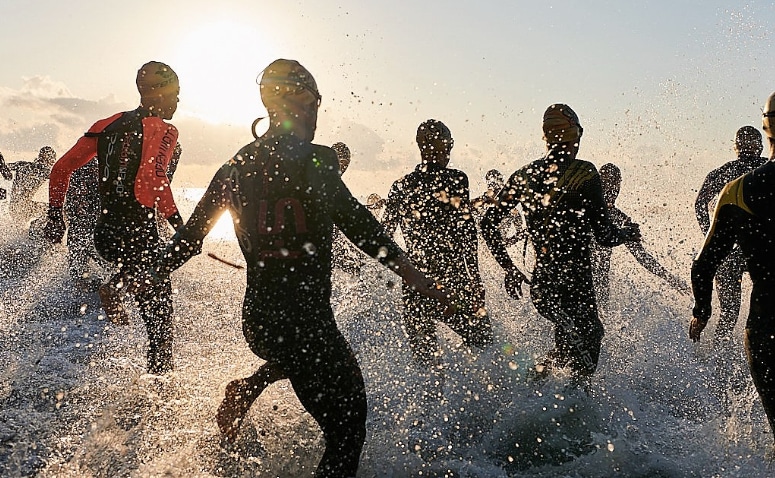 The triathlete Francesc Godoy will participate in the twentieth edition of the Ciutat de Palma half marathon, where he starts as a national favorite and which is held this Sunday from ten in the morning, he appeared at noon yesterday at the El Corte Inglés shopping center, along with the popular race that bears his name. The test hopes to bring together more than four thousand runners willing to overcome the 21.097 meters of the route.
Since its second edition, back in 1994, when it reached its international category, no Spaniard has managed to win in men, and the winners have been mainly African athletes, especially Kenyans, Ethiopians and Moroccans. This year the list of favorites to win is headed by the Moroccan Anwar Dibab (1 hour 04:41), the North African based in Eivissa Ouais Zitane or the also Moroccan Abdeladif Msabet.
In women the victory has been very distributed, since it was necessary to wait until 1999 for a foreign victory, registering victories of athletes from Kenya, Ethiopia, Morocco, Sweden, Great Britain, Russia and Spain. This year the female poster includes Maria José Pueyo, the Moroccans Kambouria Soud and Zaida El-Medy, or the Cuban based in Spain Yamilka González.
The men's record for the event has been held since 2005 by the Kenyan Yerefu Birhanu with an extraordinary 1:02:18. In the female category and above all the plethora of African runners, it is the Spanish Ana Isabel Alonso who has the honor of owning, since 1995, the best mark achieved in the Bay of Palma with a time of 1:13:01, in a circuit that has a very linear height, which makes it especially suitable for achieving good records.
The Deputy Mayor for Culture and Sports of the Palma City Council, Fernando Gilet, bet on the presentation because in the near future this popular race will be integrated into the national circuit.
Source: diariodemallorca.es