France Mixed Relay Triathlon World Champion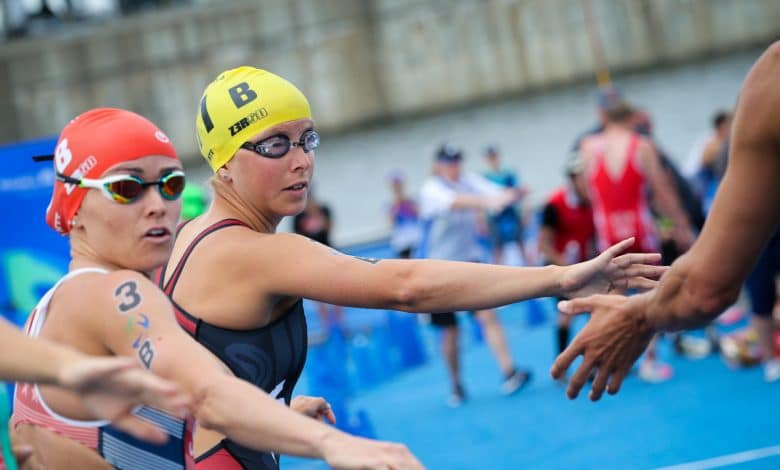 Yesterday was held in Montreal the Mixed Relay Triathlon World Championship in an exciting test.
The French team was made up of Emma lombi, Pierre Le Corre, Vicent Luis y Cassandre Beaugrand and they achieved victory ahead of Great Britain and the United States.
Spain, which also participated in the test, was eleventh with Anna Godoy, Antonio Serrat, Roberto Sánchez y Sara Perez.
In this Championship, in addition to the world title, the qualification for 2 teams to the Paris 2024 Games was at stake, where as France is the host team and already qualified, the teams from GB and USA have achieved the pass.
Classification
| | | | |
| --- | --- | --- | --- |
| Position | Team Name | Country | Total Time |
| 1 | Team I France | FRA | 01:27:14 |
| 2 | Team I Great Britain | GBR | 01:27:37 |
| 3 | Team I United States | USA | 01:27:44 |
| 4 | Team I New Zealand | NZL | 01:27:53 |
| 5 | Team I Canada | CAN | 01:29:06 |
| 6 | Team I Switzerland | SUI | 01:29:11 |
| 7 | Team I Denmark | THE | 01:29:22 |
| 8 | Team I Portugal | BY | 01:29:32 |
| 9 | Team I Italy | ITA | 01:29:34 |
| 10 | Team I Australia | AUS | 01:29:37 |
| 11 | Team I Spain | ESP | 01:29:59 |
| 12 | Team I Norway | NOR | 01:31:19 |
| 13 | Team I Mexico | MEX | 01:31:56 |
| 14 | Team I Netherlands | NED | 01:31:57 |