Triathlon News
France lets run 2 km or 20 minutes maximum
You can only leave home "for work, health reasons or to buy."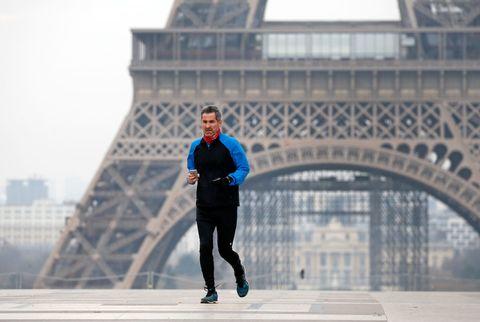 More and more countries are adding more measures to control the pandemic of the coronavirus.
France has increasing confinement, but leaving sports that if, just 20 minutes and close to your home
The reason for letting go running is that you can only leave home «pfor work, health reasons or to buy".
Although they maintain the general rule of not leaving the house, they allow it to be done whenever it is near the home and very little time.
«1 km, 2 km maximum… It is about not leaving home. The rule is containment for everyone. Remember that you should only go out for emergencies like shopping or your health. It is possible to run a little for balance, but not 10 km! », Published the sports ministry eun tweet
1km, 2km max… Il n'est pas question de s'éloigner de chez soi. The rule is au confinement pour tout le monde. Rappelez-vous que vous ne devez sortir que pour des urgences comme les courses ou votre santé. A little jogging is possible for you to vote more than 10km away!

- Ministère des Sports ?? ‍♀️ (@Sports_gouv) March 19th 2020
In a response to an athlete, I they replied half jokingly when he asked yes I could go 10 kilometers around at a distance of 500 meters from your house.
The answer was the maximum time of 20 ': «It's not possible. You should not go out any longer than to go shopping. The idea is to stretch your legs. If you do 10 km in less than 20 minutes, contact those of the Guinness Record"They replied.
Ce n'est pas possible. Vous ne devez pas sortir plus longtemps que pour aller faire une course. L'idée est de se dégourdir les jambes.
Après, si vous faites 10km in moins of 20mins, contact @GWR

- Ministère des Sports ?? ‍♀️ (@Sports_gouv) March 19th 2020
In Spain it is not possible to go running
The State of alarm in Spain is not allowed to go out to practice sports outdoors, the authorities recommend that you do sports, but inside the houses.