Franco Pesavento and Sandra Mairhofer European Champions of Winter Triathlon
3 Spaniards in the Top 10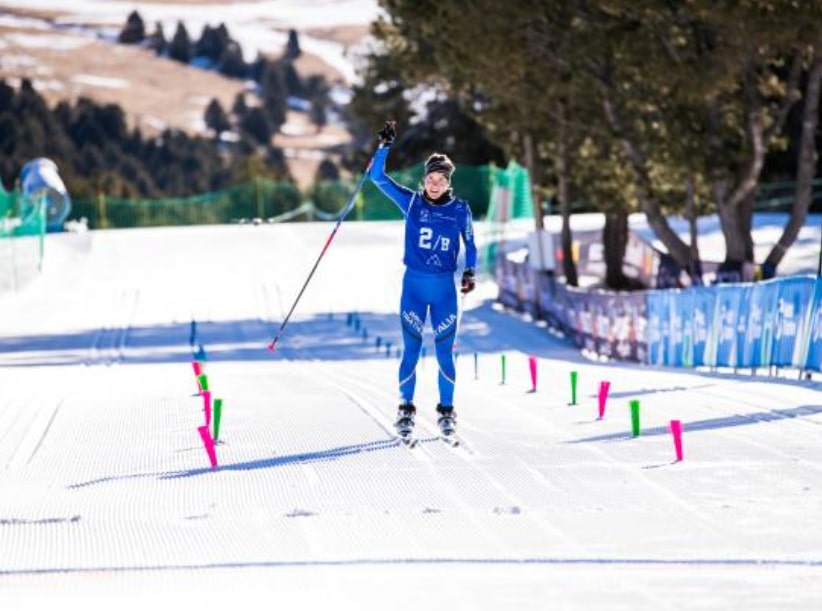 Today Natureland (Andorra) has hosted the Winter Triathlon European Championship.
After hosting two World Championships in a row (2021 and 2022) this year it is hosting the Europeans of the winter modality in various categories.
The elite peurbeas have been disputed today where the best Spaniards have been Martha Bourbon 8º, Pello Osoro 9ºy Xavier Orduna 10º.
Álvaro López finished in 11th and Alejandro Rada in the 12º. january oronoz did not finish the test.
Italian double
In the men's category the victory went to the Italian Franco Pesavento with a time of 1: 46: 41 followed by Marek rauchfuss (1: 47: 53) and for Alessandro Saravalle (1: 48: 22) occupying the third position.
In the women's race, the Italian Sandra Mairhofer took the title with a time of 2:08:16 followed by Carina Wasle (2: 14: 50) and for Zuzana Michalickova (2: 15: 34)
Men's 10 Top
| | | | | |
| --- | --- | --- | --- | --- |
| Position | Athlete First Name | Athlete Last Name | Country | Total Time |
| 1 | franc | Pesavento | ITA | 01:46:41 |
| 2 | brands | rauchfuss | CZE | 01:47:53 |
| 3 | Alessandro | Saravalle | ITA | 01:48:22 |
| 4 | Giuseppe | Lamastra | ITA | 01:50:09 |
| 5 | Mattia | young | ITA | 01:50:38 |
| 6 | Manual | bortolas | ITA | 01:55:15 |
| 7 | Viorel | stakes | ROU | 01:55:52 |
| 8 | William | Giuliano | ITA | 01:59:48 |
| 9 | Pello | osoro gutierrez | ESP | 02:02:10 |
| 10 | Xabier | orduna garjon | ESP | 02:03:14 |
| 11 | Alvaro | lucia lopez | ESP | 02:09:36 |
| 12 | Alejandro | roadstead barn | ESP | 02:24:54 |
| -1 | Mario | Kosuth | SVK | 00:00:00 |
| -1 | Julien | Wartel | FRA | 00:00:00 |
Top 10 female
| | | | | |
| --- | --- | --- | --- | --- |
| Position | Athlete First Name | Athlete Last Name | Country | Total Time |
| 1 | Sandra | mairhofer | ITA | 02:08:09 |
| 2 | Carina | wasle | TUE | 02:14:50 |
| 3 | Susan | Michaličková | SVK | 02:15:34 |
| 4 | Kristina | lapinova | SVK | 02:16:49 |
| 5 | Margaret | bicanova | SVK | 02:26:22 |
| 6 | Maria Luisa | Resin | ROU | 02:27:16 |
| 7 | Lydia | Drahovska | SVK | 02:30:30 |
| 8 | Marta | Bourbon Llorente | ESP | 02:31:48 |
| -1 | Enara | Mateo Oronoz | ESP | 00:00:00 |