The Frodeno vs. Brownlee duel at the IRONMAN European Championship in Hamburg
We tell you where to see it live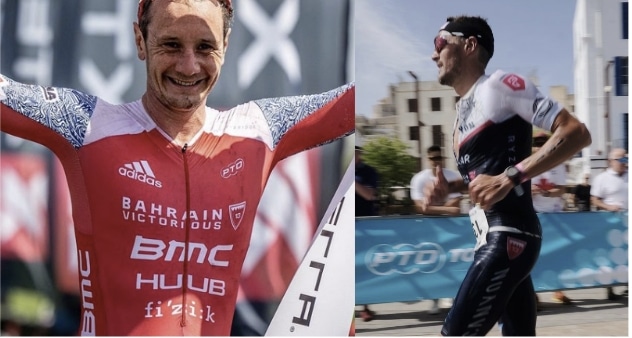 This weekend, the city of Hamburg will once again attract all eyes in the triathlon world by hosting the European Championship IRONMAN 2023.
This test will have the participation of some of the most important triathletes but without a doubt the duel that everyone is waiting for is the confrontation between Jan Frodeno y Alistair Brownlee.
Frodeno vs. Brownlee: A duel of the titans
The German Jan Frodeno, who has not completed an IRONMAN since his victory in Kona in 2019, returns to competition in Hamburg.
With the support of the local fans and a European title at stake, Frodeno wants to return in style.
For its part, Alistair Brownlee, the British double Olympic champion, will seek his first IRONMAN since his victory at IRONMAN Sweden last summer.
After a solid performance in Ibiza and a winning debut in XTERRA events, Brownlee arrives in Hamburg with the intention of beating Frodeno and showing that he is still one of the best triathletes in the world.
Other Competitors to Watch Out For
In addition to Frodeno and Brownlee, the start list for the IRONMAN European Championship in Hamburg has other level triathletes.
The French Denis Chevrot, current European champion, will seek to revalidate his title, while the Danish Kristian Hogenhaug, winner in Hamburg in 2019, will also be on the starting line.
Other triatelts to take into account are German Florian Angert, the American Matt Hanson, the Belgian Pieter Heemereyck or the Australian Josh Amberger among others.
The competition will be very open since 5 Slots are offered for the world cup.
You can check the departure list
Schedule
The IRONMAN European Championship in Hamburg will be held on 4 June 2023 Sunday.
The race will start at 06:15 AM.
How to see it live?
The coverage of the race will begin about 15 minutes before the start of the competition.
The competition can be followed live through the website of HOMBRE DE HIERRO, which will offer a streaming broadcast of the event.
In addition, it will be possible to follow through the Race track that will allow you to follow the data of the race in real time.