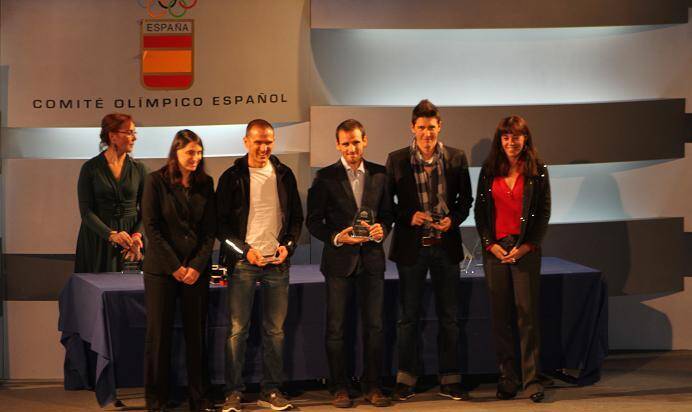 Another year the Spanish Triathlon Gala has been held, where the Spanish Triathlon Federation awards the best athletes, organizers and triathlon ambassadors in the 2011 season.
The Gala was presented by Helena Herrero, winner of the Super Ranking 7, together with Felipe Gutiérrez, Director of National Competitions of the FETRI. In the event, among others, the winners of the individual ranking in all triathlon disciplines were awarded.
During the gala, the paratriathlon was honored, which although this year is not an Olympic sport it will be in Rio 2016, thanks in large part to the promotion that is being done from the FERTI to encourage this sporting discipline and that every day has a greater number of licenses.
Javier Gómez Noya, Jose Miguel Perez, Zuriñe Rodríguez, Miguel Ángel Fidalgo and Víctor del Corral received the sports mention for international success in 2011.
As a special mention We were fortunate to have on stage the new champion and runner-up of the Cross duathlon world, Roger Roca and Victor del Corral.
The 2011 gold distinctions went to Ivan Raña, Loreen Barnet and the Madrid City Council.
The award for the best organization of a 2011 competition went to Challenge Barcelona for the second consecutive year, which this year will host the Spanish Long Distance Championship in October, among other awards granted to the ambassadors of this sport during 2011.
List of winners: http://www.triatlon.org/boletin/2012/Competiciones%20FETRI%20-%20%2834%29%2011-02-2012.pdf