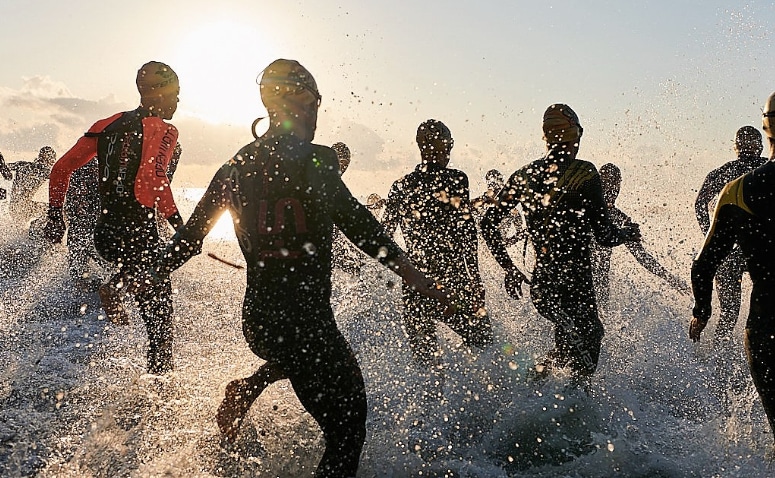 The third edition of the Madrid Triathlon Gala took place last Thursday, March 10, at Sala Moma, located at Calle José Abascal 56. Numerous athletes such as José Almagro, Esther Leal, María José Encinas "Chose "and true milestones of the Madrid triathlon such as Felipe Gutiérrez, Víctor Martínez or Juan José Anaya among others.
The Gala began with a speech by the TVE journalist, Ana José Cancio, who read an article entitled "The triathlete of the year" and gave way to a beautiful video that summarized the great 2010 season that the Madrid Triathlon has had, as well as two video summaries of the Madrid World Series.
Later, the awards ceremony was held, where Alicia García, General Secretary of the FETRI, presented the individual Madrid Community Cup awards to José Almagro and Nuria Blanco and for clubs to the Marlins Triathlon Club.
Other prizes that were also awarded went to the Club with the most participation where the Alcobendas Ecosport takes the cake in both the female and male category, the Federation Trophy to Ana Burgos, of which it is worth highlighting her absence at the Gala, Esther Leal and the CT Diablillos de Rivas, and the Magerit mentions, given to Felipe Gutiérrez for his great career as a speaker in national and international competitions, for being the founder of the T3 Club and for being the pioneer in the development of Triathlon in Madrid. Víctor Martínez also received his mentions for his career at the head of Laetus Sport and Miguel de la Villa for his support of the Triathlon in his time as General Director of Sports of the Madrid City Council.
Finally, Carlota Castrejana, General Director of Sports of the Community of Madrid, put the finishing touch to the 2011 Madrid Triathlon Gala.