Genis Grau and Cecilia Santamaría winners of the ProTour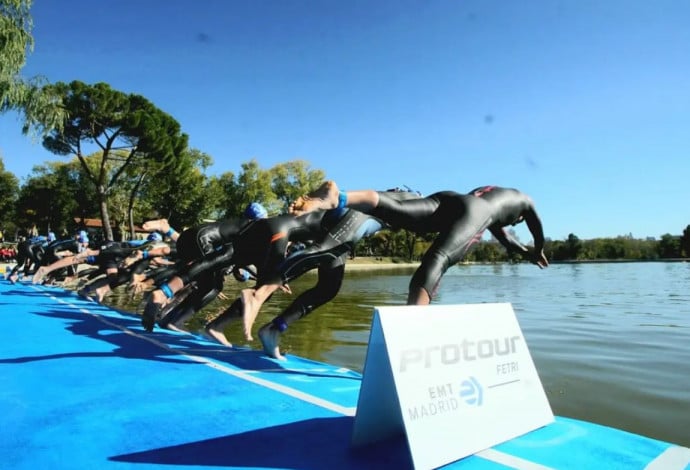 Today a new edition of the ProTour where many of the best national triathletes have competed.
The TriTour is a competition in eliminatory format with 2 semifinals with 12 classified and a final of 24 athletes to know the winner.
The distance in which they have competed has been 250 m of swimming, 5,6 km of cycling with 2 laps and 1.600 meters of running.
In the men's event the final has been for Genis Grau who won the test in an attack 200 meters from the end, taking the victory in a time of 34:08.
The second classified has been Antonio Serrat and third Alberto González.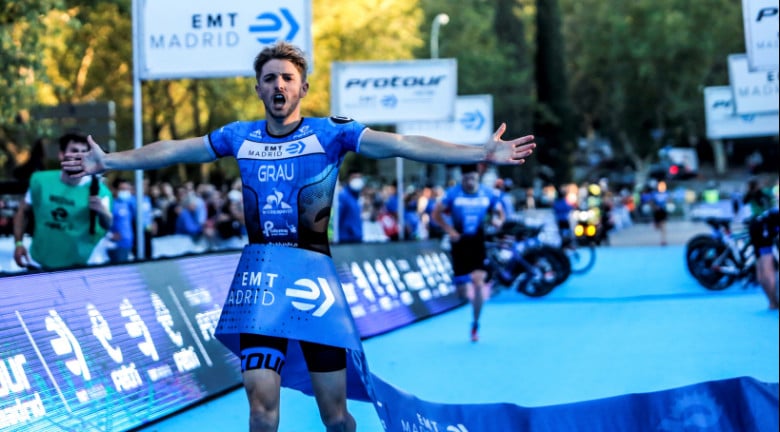 In the women's competition Cecilia Santamaría has taken the victory with a time of 38:28 followed by Anna Godoy and by Maria Casals third.
The frenetic pace they set in the two chained supersprint triathlons made the crowd vibrate from the start of the first of the two races, with Sara Pérez Sala leading from swimming as she did in her semi-final.
And with the favorites at the top before the swim segment, it would be cycling and running where everything was decided.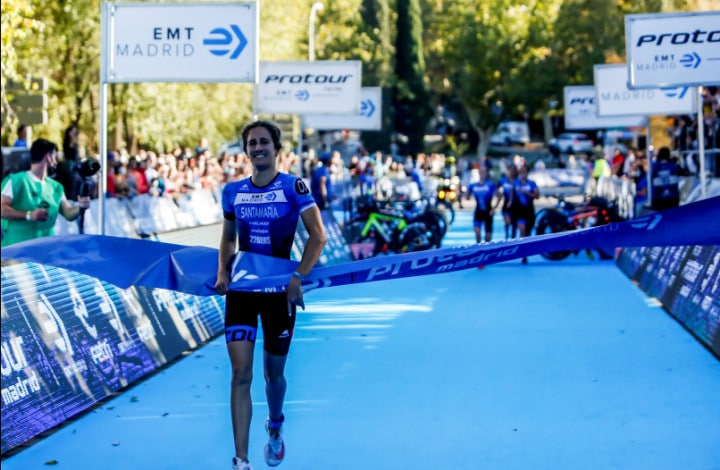 Cecilia Santamaría got off the bike at the wheel of Sara Pérez Sala and the first of the T2 left for the victory. And so it was, in his city, in a place that he knows perfectly, where he achieved this dreamed of victory.
As for the men's event, the race was hectic, with a frenetic pace, in a format that is 100% spectacle.
The Catalan Genis Grau achieved the victory alone after throwing a long sprint in which he beat Antonio Serrat. Behind, in third position was the young man from Malaga Alberto González.
In fourth position was Roberto Sánchez Mantecón, who lost a few valuable seconds in the transition due to a problem with his chip and the decision of one of the officials that made him stop and perhaps lose a better result.