Triathlon News
Georgia Taylor Brown 2020 Triathlon World Champion
The British has achieved victory in Hamburg and her first world title.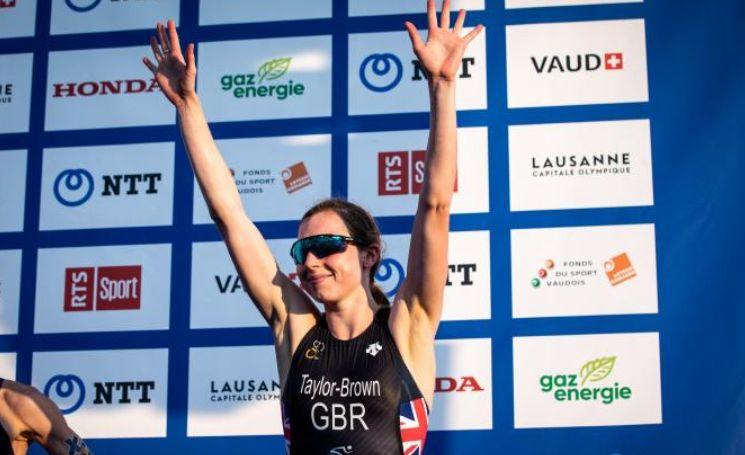 After the male test where Vicent Luis has achieved its second ITU World Cup, it was the turn of the women's event where the favorite was last year's champion Katie Zaferes.
The first to leave the water was Jessica Learmonth followed by Therese Feuersiner and Cassandre Beaugrand at 3 seconds. Katie Zaferes was fifth at 7 seconds and Anna Godoy 14th at 14 seconds.
Carolina Routier was 22nd to 22 seconds, Miriam Casillas 27th to 32, Sara Pérez 33rd to 36 and Xisca Tous 53rd to 51 from Learmonth.
In the cycling segment, a duet formed by Flora Duffy and Therese Feuersiner was formed trying to leave, but followed closely by 19 triathletes with the rest of the favorites. Anna Godoy was in the group leading the second group by 43 seconds in the first lap.
In the fourth turn, the group broke up forming a group of 12 units with Duffy, Learmonth, Zaferes, Taylor Brown, Spivey or Klamer. Beat another group of 20 in 5 seconds with Beaugrand and Rappaport.
On reaching T2, the lead group with Jessica Learmonth at the head was 45 seconds ahead of the chasing group.
At the start of the foot race a trio was formed with Flora Duffy, Jessica Learmonth and Georgia Taylor Brown marching forward, attempting to break up the group.
Taylor Brown with a strong rhythm from the beginning has gone ahead leaving Duffy in second position chased by a group consisting of Spivey, Learmonth and Lindermann
Georgia Taylor Brown he knew how to keep the advantage to finally get the victory with a time of 54.16.Flora Duffy (54:25) was second and Laura Lindermann (54: 39) third.
Georgia Taylor Brown who was second in the 2019 World Cup has achieved her first ITU World Cup in the elite category. In 2012 she won the Junior championship
As for the Spanish in the test Anna Godoy it was the 36th, Miriam Casillas it was the 40th, Sara Perez the 43rd, Carolina Routier the 46ª and Xisca Tous the 56rd
ratings
| | | | | |
| --- | --- | --- | --- | --- |
| Line | First Name | Country | Time | Difference |
| 1 | Georgia Taylor-Brown | GBR | 0:54:16 | |
| 2 | Flora Duffy | BER | 00:54:25 | 0:00:10 |
| 3 | Laura Lindemann | GER | 00:54:39 | 0:00:24 |
| 4 | Taylor Spivey | USA | 00:54:47 | 0:00:32 |
| 5 | Katie Zaferes | USA | 00:54:50 | 0:00:35 |
| 6 | Maya Kingma | NED | 00:54:53 | 0:00:38 |
| 7 | Jessica Learmonth | GBR | 00:55:18 | 0:01:03 |
| 8 | Rachel Klamer | NED | 00:55:26 | 0:01:11 |
| 9 | Lotte miller | NOR | 00:55:29 | 0:01:14 |
| 10 | Therese Feuersinger | AUT | 00:55:32 | 0:01:17 |
| 36 | Anna Godoy Contreras | ESP | 00:57:01 | 0:02:46 |
| 40 | Miriam Casillas García | ESP | 00:57:21 | 0:03:06 |
| 43 | Sara Perez Sala | ESP | 00:57:28 | 0:03:13 |
| 46 | Carolina Routier | ESP | 00:57:37 | 0:03:22 |
| 56 | Xisca Tous | ESP | 00:58:29 | 0:04:14 |