Georgia Taylor Brown and Hayden Wilde win the Toulouse Super League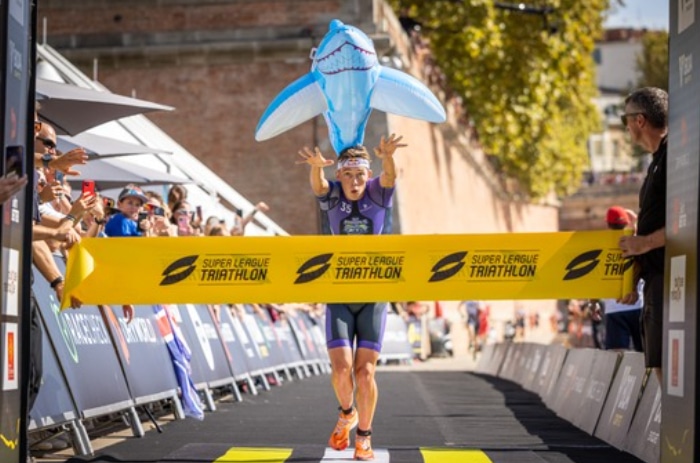 Georgia Taylor-Brown y Hayden Wilde dominated before a large crowd in the debut of the Super League Triathlon in Toulouse, France.
Taylor-Brown, 28, prevailed in stages 1 and 3 of the Triple Mix to clinch the overall victory ahead of Taylor Spivey and fellow Sophie Coldwell.
Taylor-Brown's victory on the tight, technical and exciting course of the city center allows him equaling Spivey at the top of the overall standings before the Grand Final at NEOM on October 29.
In the male category Hayden Wilde, 25, who came into the race leading the standings after victories in London and Malibu, reinforced his dominance with today's victory where he had the opportunity to celebrate by crossing the finish line with an inflatable shark thrown by the public.
The French Dorian Coninx was second and the Japanese Kenji nener It was third.
The SLT Sharks top the team classification table, with the Bahrain Victorious Scorpions seconds, while SLT Eagles they were the ones that added the most points in the day to leave the bottom of the table.
The format in Toulouse included the Triple Mix, as well as the Super League Triathlon knockout rule, which sees athletes removed from the race if they fall within 90 seconds of the leader.
Regarding the Spanish participation Miriam Casillas y Sergio Baxter they finished in the 12th final position