Triathlon News
Giacchetta, Menéndez and Pujol will compete in the Titan Desert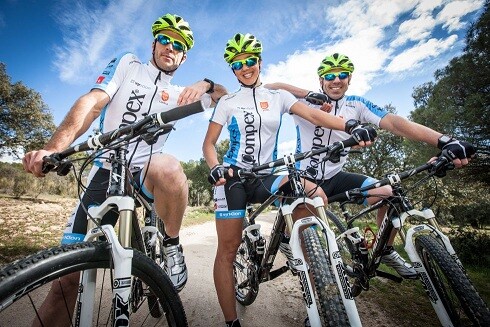 A team of three Spaniards will participate in the eighth edition of the TitanDesert, the most extreme bike race in the desert, which will be held from the 28 from April to the 3 in May in Morocco. Martin Giacchetta, Jaime Menéndez y María Pujol are the three members of the Compex Team.
Giacchetta, named best personal trainer of the year 2012, that the "Lto Titans one of the great challenges to which any amateur or professional cyclist wants to go ":" It requires a lot of motivation and a lot of dedication in an environment as spectacular as hostile conditions. Without a doubt it is an opportunity to show that you can be a titan capable of dominating the Moroccan desert ".
Menéndez, 14 times Ironman Finisher and winner of the League of Triathlon Clubs in 2008, affirms that it is a very exciting challenge: "The opportunity to contest a Long Distance Test by Stages and explore my limits beyond the Ironman distance is an exciting experience. I do not want to cheat that I'm thinking about doing my best, so I'll have to ask the experts and try not to pay the hazing".
Finally, the female component of the team, Pujol, which was chosen through a contest that was carried out through websites and social networks and that is preparing to go to the next Olympic Games in Rio de Janeiro, declares to be "very excited about this project: "I thank Compex for having trusted me for this exciting challenge, and to be able to demonstrate my passion for this sport".