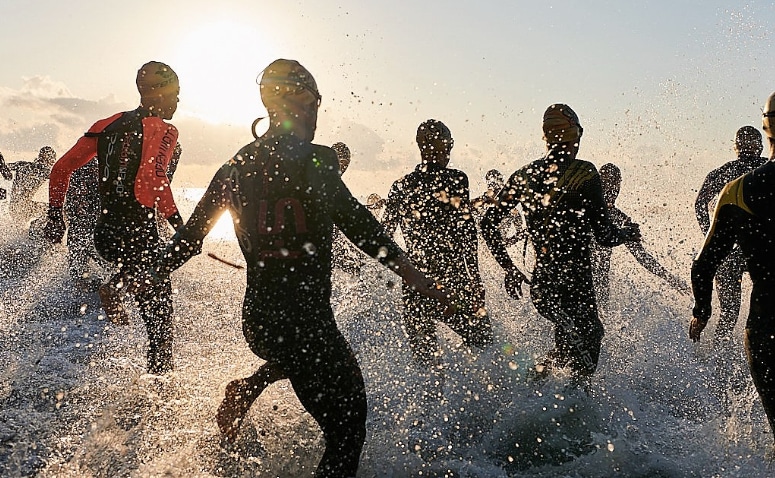 The Catalan Francesc Godoy and the Australian Natalie Van Coevorden prevailed over the heat and were the winners of the 26th Onditz Memorial, held yesterday in Donostia under a scorching sun, a temperature between 29 and 36 degrees and a very high percentage of humidity that made the race into hell and caused numerous withdrawals. Of the 742 initially registered, 103 did not show up and the final number of classifieds was 530, including only 41 women.
Photo: j avi colmenero
Godoy was the fastest in both the 1,5-kilometer swim and the 40-kilometer cycle, which were very tough, so he only had to keep an eye on his rivals in the race on foot. He won with a time of 2 hours, 6 minutes and 40 seconds. Australians Joshua Maeder and Ryan Bailie completed the podium. Fourth, and first from Gipuzkoa, was Jon Unanue from Zarauz, who improved his fifth place from the last edition.
In the women's category, the Australian Natalie Van Coevorden dominated the test from start to finish and won with a time of 2 hours, 23 minutes and 46 seconds, three minutes ahead of Natalia Raña, sister of the triathlete Iván. Maider Gaztañaga from Gipuzkoa completed the podium.
Source: www.noticiasdegipuzkoa.com