Gómez Noya finishes his second concentration in Fuerteventura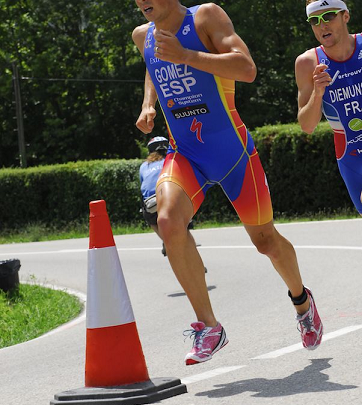 The Galician triathlete ends this week his second concentration of the Olympic season at the Playitas Resort in Fuerteventura. It will have been four weeks in which both the mileage and the intensity of the training have increased compared to his previous stay in December.
Then swimming prevailed, in order to prepare for the Galician swimming championships, in which he improved his marks and won several titles. Now in January, he has maintained the level of intensity in swimming (for which he has again had the help of Pedro Miguel Reig) while increasing the sessions of the other two sports.
According to his coach Omar González: "by bike and on foot we are already around 70% of the maximum weekly mileage that we will get to do and 60% of the intensity. We go little by little, the only objective is London and we do not want to reach the maximum of form much earlier ". Another elite Spanish triathlete, Ramón Ejeda, a great friend of Javi, has also been with them. And they have been able to share bike sessions -but without biting- with some foreign long-distance triathletes who also choose Playitas for their concentrations
Until mid-February Javi will be at his home in Pontevedra, combining training with events (Galician Sports Gala for example) and commitments with sponsors and the press. And, again, luggage and plane to go until the end of March to Stellenbosch, outside Cape Town, where he already was in 2009.
According to Javi: "It is an ideal place, since it is in summer but there is no time change with respect to Spain. There are good facilities to train with calm and intensity and I will meet other world elite triathletes who have their place of concentration there. There I will already do quality sessions for the first test of the season, the European Championship on April 21 in Israel ".
Gómez Noya Press.