Gómez Noya, before the triathlon of his life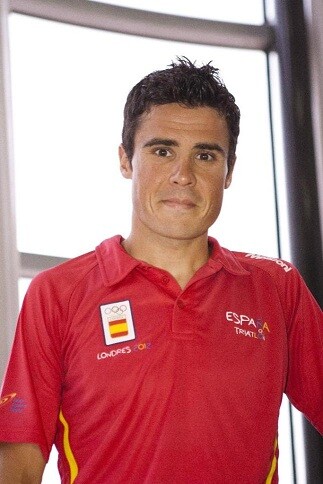 Javier Gómez Noya, the son of Galicians who emigrated to Switzerland to earn a daily wage, born in Basel but raised in Pontevedra, is facing the opportunity of a lifetime to complete an impressive list of winners. He faces his second Games (in Beijing he was fourth, exhausted by stomach problems and overtaken in the final sprint). The two-time world champion and three times European champion in triathlon will accompany him Mario Mola (junior world champion in 2009) and José Miguel Pérez. A powerful team for a test that will take place this Tuesday, starting at 12.30:XNUMX pm, in the famous Hyde Park in London.
Triathlon has been an Olympic sport since Sydney 2000. In London, the swimming segment will take place in the Serpentine, the park's large lake, and one lap, unlike what happens in all world series; the long straight of 750 meters could cause cuts in the group. Then, a quick transition of about 200 meters to get on the bike and face 43 kilometres, almost flat, fast but very technical. It runs from Hyde Park down Constitution Hill to Buckingham Palace, turn around and back to the park. So seven times. Finally, the race circuit will consist of four laps of 2,5 kilometers to nail that decisive 10.000 for the distribution of medals.
Javier Gómez Noya would have liked a harder, less flat course. "But as we have known him for four years there are no possible excuses. I think the run will be final, as it happens in most triathlons », he comments. Will there be teamwork? «With three it is very difficult to control a race. There is no predefined tactic. Mario and Josemi are very good, so each one will defend his luck. The problem with the Olympic triathlon is that it brings together the best in a single event. You play everything on one card, not like in the world series ».
Every detail counts
The time has come for the man who, a few days ago, demanded the expulsion of football from the Olympic calendar. "The best don't compete and that stuff of trying to trick the referee, throwing yourself, protesting... Not in the Games." This harsh statement caused the consequent dust in social networks.
His coach, Omar González, reveals that «Javier's commitment to this appointment has been total. He has changed his preparation to give one hundred percent this Tuesday, studying the route conscientiously. Although he can not control everything ». Omar recalls a mishap that occurred at the World Championships in Budapest two years ago: «In the bike section a pothole caused a fall. On the next lap, Javier changed course to avoid it and collided with an ambulance. He miraculously kept his balance and continued. At that moment I thought: all the preparation and sacrifice could have gone to hell. Goodbye to the ADO scholarship, and I'm going home. Despite having a sore shoulder, he pulled himself together and took the gold. No matter how strong you are, every little detail counts. It will also happen in London.
José Miguel Pérez makes his debut in the Games. "The route is simple and in a beautiful setting, but we won't have time to greet the queen," he jokes. And Mario Mola, 22 years old, the youngest of the national team, does not want to be a mere spectator. «I am not satisfied. In a race like this you don't know what can happen."
What is it