Gómez Noya parks the preparation to shoot «The championship of Pontevedra makes me excited»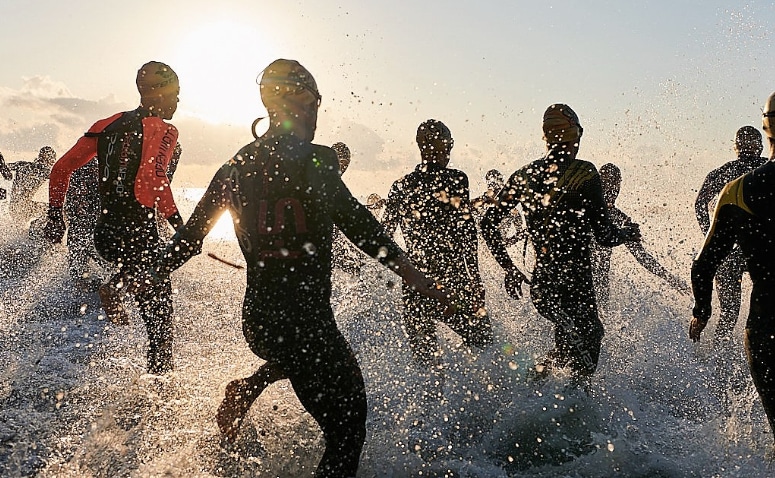 At the moment, the world triathlon champion, Javier Gómez Noya, acknowledges that he will not leave the sport to become an actor. However, the man from Ferrol who lives and trains in Pontevedra has become the protagonist of the promotional video for the Pontevedra Triathlon European Championship and the face of an advertisement for an isotonic drink.
In fact, yesterday he filmed part of the Powerade advertising campaign at the Technification Center. "I've been filming lately, but I have to admit that I'm a better triathlete than an actor," said Gómez Noya during a break in filming. "But the truth is that it's a new experience, I'm enjoying it and learning a lot."
Meanwhile, the triathlete continues with his preparation for the world championship. He travels to Australia on Friday to start competing, although he acknowledges that the important thing is "to be well in the month of September to fight."
Javier Gómez Noya will play at home in the European Championship, which is held in the city in June. "It is the biggest goal for me," said the triathlete. "I am very excited". He added that competing "at home, in front of the people I know, motivates me." He stressed that the test will have a special atmosphere, since the public "was spectacular" during the European tests that were held other years in Pontevedra. "It will be a memorable test and of improvements worldwide."
source: http://www.lavozdegalicia.es