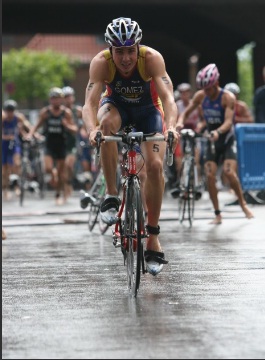 It seems that the rest period has been great for Javier Gómez Noya. One of the Spanish assets for the Olympics has been training for a few weeks after his well-deserved rest. In these early stages he is swimming and mountain biking, and two days ago he carried out a first test with the intention of participating in the Galician Swimming Championships.
Gómez Noya had to give the minimum in the four distances that he plans to compete, so he jumped into the CN Ferrol pool for all or nothing, throwing himself at 1.500 to achieve the 4 minimum necessary within the test. He came out strong to clinch the 200 and 400 times, so these were his lap times:
Step through the 200 in 1: 59.
Step through the 400 in 4: 11.
Step through the 800 in 8: 31.
Final time in the 1500 16: 09.
Needless to say, he got the minimum for all distances. Clear symptoms that this triathlete is on the right track for the big date in August. Before, this Friday, he will go to his first concentration in Playitas.
Source: bh.com