Gómez Noya, the Ferrol Triathlon and Brais Canosa will be awarded for the 2011 season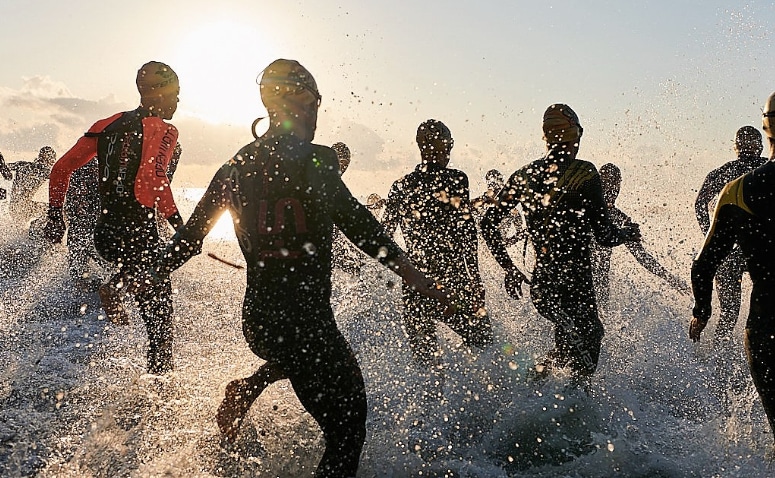 The world champion is nominated in the category of best triathlete of the year, while the Ferrol club and the Naronés triathlete will collect different trophies.
The Narón Auditorium brings together this Saturday the best triathletes from Galicia who triumphed in the official regional championships last season, in addition to recognizing the best promises and best triathletes of the year.
Beside Ivan Raña, the ferrolane Javier Gómez Noya he is a candidate to collect the award for best athlete in the discipline, after a season in which he was world bronze and added his fifth podium in the world championship in a row.
In the XIII Gala do Tríatlon e Pentatlón Moderno Galego, the Ferrolian Camila Alonso will monopolize prizes having achieved in 2011 absolute silver in the Galician Duathlon Championship, gold in the junior category, bronze in the Galician Triathlon Championship, where she also contributed to the runner-up of the Ferrol Triathlon Club in the female classification. Along with her, Fani Sande was proclaimed Galician champion of sub-23 triathlon and Melina Alonso -who will not be able to attend the gala because she is competing- prevailed in the Galician triathlon circuit among the juniors, while the silver of the Championship was hung Galician Triathlon in the absolute table.
In the men's category, the president of the Ferrol Triathlon Club, Cali Formoso, will collect the trophy that recognizes him as the Galician champion of the duathlon circuit in the Veterans-2 category, ranging from 50 to 59 years old.
In addition, Brais Canosa from Naro will receive this Saturday the trophy that accredits him as the Galician cross triathlon champion. The triathlete remembers the race in which he won the regional title with the clear strategy of escaping with Óscar Vicente in swimming to get some advantage over Gustavo Rodríguez, ex-professional cyclist. "Óscar and I got out of the water first, although the swim was short because the current was in our favour. The cycling circuit was not very technical, it was not difficult for mountain biking and we were able to stay in the lead. In the second transition, we got off to run with an advantage and I felt very good ", details Brais Canosa.
Source: cope.es